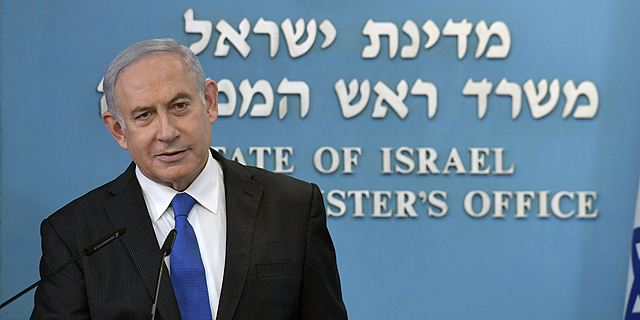 Who wants to kill Benjamin Netanyahu and which VC invested $14 million without ever meeting in person?
CTech Daily Rounup: HERE Mobility shuts down Israel operations, lays off 200 employees
HERE Mobility shuts down Israel operations, lays off 200 employees. Employees told that the move followed a decision by its parent company's board to focus on core activities.
Read more
New tricks for old dogs: How Intel pivoted its accelerator program online. Tzahi Weisfeld was tasked with starting Intel's accelerator program in Israel - then Covid-19 happened. Read more
Viola invested $14 million in Candis without ever meeting in person. Viola Ventures partner Omry Ben-David agreed to invest in a company relying only on Zoom calls due to Covid-19. Read more
Buildots raises $12.5 million to expand construction tech innovation. The startup develops technology that allows construction companies to keep a close eye on the processes at a construction site with computer vision and artificial intelligence.
Read more
Intel renting four more floors in Tel Aviv's Azrieli Center despite pandemic real-estate crunch. Intel is renting the four floors with a total space of 6,000 square meters for the employees of Habana Labs, the Tel Aviv-based artificial intelligence chip developer Intel purchased for $2 billion last December. Read more
Chorus.ai secures $45 million in series C round to help foster sales relationships. The conversation intelligence platform aims to put the 'R' in Customer Relationship Management (CRM). Read more
Trigo to launch contactless grocery stores in Europe and Israel. "The health crisis has created intense pressure to implement technologies that will do away with lines and crowding," said CEO. Read more
With cheap, but only adequate Internet access, Israel ranks 8th in digital quality of life. The 2020 global index by Surfshark ranks the quality of digital life in 85 countries.
Read more
Israeli scientists work with Kando to pinpoint Covid-19 outbreaks in the sewers. In a new surveillance pilot project, results can help warn authorities about potential outbreaks and prevent lockdowns. Read more
Facebook says profile that called for Netanyahu to be murdered was fake. A threatening comment against the Israeli prime minister was posted on a night when protestors calling Netanyahu to resign were injured in Tel Aviv in violent clashes with right-wing activists who were allegedly armed with clubs, glass bottles, and knives. Read more