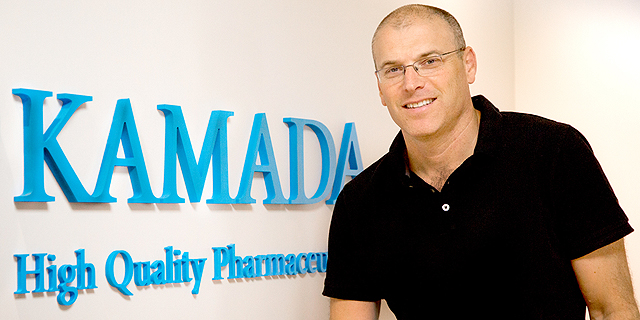 Developer Of Anti-Rabies Drug Jumps on FDA Approval
The plasma-derived drug is used together with the rabies vaccine to treat unvaccinated persons exposed to the virus
Dror Reich
|
16:18 27.08.2017
U.S.-based Kedrion Biopharma Inc. and Israel-based Kamada Ltd. received approval from the U.S. Food and Drug Administration for KEDRABTM, a plasma-derived human rabies immune globulin, the companies announced Friday.
HRIG is administrated only to previously unvaccinated persons bitten by a potentially rabid animal, and only once at the start of the vaccination protocol.
Only two other such products exist in the $100 million U.S. rabies prevention market, HyperRAB by Barcelona-based Grifols S.A. and Imogam by Lyon-based Sanofi Pasteur, though Imogam is restricted.
The world health organization estimates that over 10 million people are in need of such treatment each year worldwide, with over 40 thousand of them being in the U.S.
Though the rabies vaccine, the only proven treatment for rabies, has been in existence for over 100 years, deaths still occur in countries with inadequate health resources and limited access to preventive treatments.
Immediate treatment in the case of suspected infection is key, since once clinical signs of the disease appear it is nearly always fatal; only 10 cases of people surviving this stage of the disease have been documented.
Established in 1990, Kamada Ltd. is a biopharmaceutical company based in Ness Ziona. It has been selling the HRIG product outside the U.S. under the brand name KamRAB™ since 2006.
Fort Lee-based Kedrion Biopharma Inc. is one of the world's leading suppliers of high-titer rabies plasma, used to manufacture HRIG.
According to the agreement between the companies, Kedrion has exclusive rights to commercialize the product in the U.S., though Kamada will continue holding the license for KEDRABTM.
KEDRABTM will launch in the U.S. in early 2018.