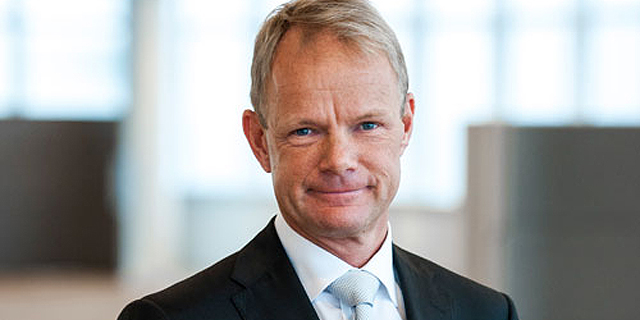 The Ten Challenges Facing Teva's New CEO
Kåre Schultz is the right man for the job, but he's facing multiple problems, from a changing market to a problematic board
Sophie Shulman
|
17:11 12.09.2017
Teva Pharmaceutical Industries Ltd. named Danish-born Kåre Schultz as its new CEO on Monday, sending Teva's stock soaring by almost 20% on Nasdaq by market close. A 30-year tenure at Denmark-based Novo Nordisk gives Mr. Schultz ample experience in managing big pharmaceutical companies with tens of thousands of employees. In a two-year stint as CEO of H. Lundbeck A/S, he proved he can lead financial cutbacks and generate growth.
While Mr. Shultz's innovation-focused strategy may be what the Israel-based pharmaceutical company needs, he still faces some major challenges in his new role.
Teva has several brand-name drugs in its pipeline, most notably chronic migraine drug Fremanezumab, currently in phase 3 clinical trials. No true chronic migraine drug exists today, though several companies are racing for FDA approval. If Teva reaches the finish line first, Fremanezumab could potentially have revenues of over $1 billion.
6. Challenging Pricing Environment Even if Fremanezumab proves successful, replacing Copaxone's revenues will be difficult. Regulators in the U.S. and elsewhere are waging war on high drug prices. Walmart and McKesson combined forces last year to exert pressure on suppliers and manufacturers and lower U.S. generic drug prices. This is especially worrisome for Teva, which bet all of its resources on buying Allergan's generic unit Actavis Generics. 7. Rivals on the Rise While the worsening market conditions affect Teva's generic rivals as well, they are in far better shape than the troubled company, with stable managements and well-stocked cash reservoirs. Mr. Schultz will have to contend with Copaxone's generic versions, already poised to enter the market, which will severely impact Teva's revenues. 8. Lack of Financial Flexibility Mr. Schultz will need to face these challenges with almost no resources, a huge debt affecting the company's balance, and no possibility of significant acquisitions. Judging by Teva's history, it might prove to be a good thing; while Teva's inflexibility will hinder its competitiveness, it might stop its new CEO from making pricey mistakes. 9. Regaining Investors' Trust In publicly traded companies success and failure are measured by stock performance. Rising stock prices increase a company's financial flexibility. Teva's stock is currently at a low-point. Mr. Schultz is succeeding a series of former Teva chief executive officers who failed to communicate well with investors. This challenge will define Mr. Schultz's tenure. 10. Teva's Board of Directors
Teva's board of directors is the company's biggest challenge, and Mr. Schultz can't touch it. The board was built by Mr. Hurvitz as a rubber stamp for his policies and evolved into an unreliable group that can't provide cohesive advice. It's the same board that pushed for buying Rimsa without proper inspections or for the disastrous Mylan N.V. takeover attempt. As long as the composition of the board remains the same, Mr. Schultz will have an uphill battle ahead of him. When it comes to throwing company executives to the wolves following investor dissatisfaction, the Teva's board missed no opportunity to prove its competence.