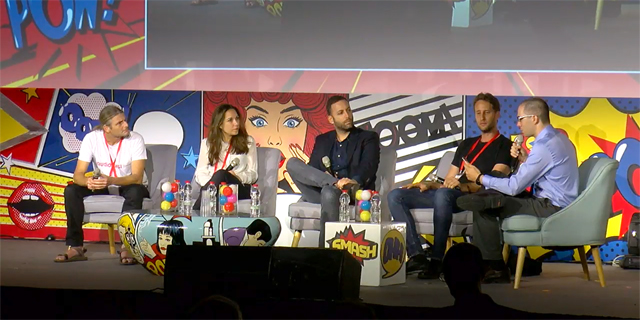 INSPIRE
Mobile Web is Winning, Says SimilarWeb's CEO
Smartphones and tablets have become "an app cemetery," said Or Offer, founder, and CEO of the digital market intelligence company
Amarelle Wenkert
: 2017-10-31T13:45:29..
Mobile web is winning, and native apps are losing, at least in the long run, according to Or Offer, founder, and CEO of digital market intelligence company SimilarWeb Ltd. Mobile may be undergoing the same transition that have already seen client-side software products intended for PCs transformed into web applications, Mr. Offer said speaking at Calcalist's seventh digital and content conference held in Tel Aviv Monday.
Smartphones and tablets have become "an app cemetery," said Mr. Offer, adding that the need to update apps frequently makes native apps less attractive to developers.