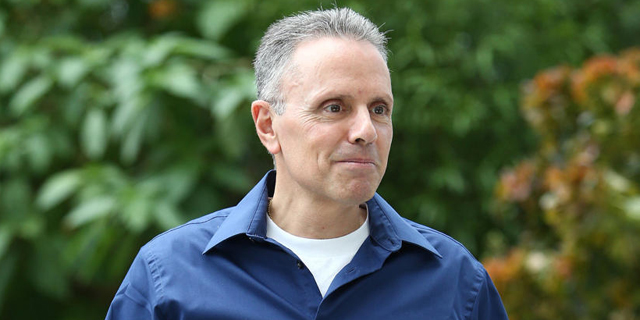 Silicon is "Unforgiving," Says Apple's Chip Chief Johny Srouji
In an exclusive interview with Calcalist, Apple's senior vice president of hardware technologies discussed Apple's ascent up the supply chain ladder, and the fine balance between what the company plans to buy from vendors and what it plans to develop in-house in the future
Meir Orbach
|
10:59 14.11.2017
In recent years, Apple has been getting more ambitious when it comes to in-house chip design. Leading this push is Johny Srouji, Apple's senior vice president of hardware technologies. In an exclusive interview with Calcalist held at the company's offices in Israel Thursday, Mr. Srouji discussed Apple's way of balancing between in-house development and partnerships with vendors, and the advantage it has over chip companies.
For daily updates, subscribe to our newsletter by clicking here .
"There is a fine balance between 'you want to do everything,' and 'you want to make sure that everything that you deliver into the product is as good as it gets," Mr. Srouji said. "Apple is about focus. We focus on the things where we're going to just double-down and deliver," he added.
Mr. Srouji touted the performance of the A11-Bionic, a chip first introduced in the company's iPhone 8, as a testimony to the company's chip-design capabilities.
"It is just amazing. I'm not bragging. If you look at the CPU, graphics—It's fast, it's smart and it's power efficient – customized for Apple," Mr. Srouji said. On Monday last week, chipmaker Broadcom announced it offered $130 billion in an attempt to buy Qualcomm. The same day, Intel and Advanced Micro Devices Inc. unveiled a partnership to collaborate on the designs of a processor package for personal computers.
"I call it super exciting," said Mr. Srouji when asked about the consolidation happening in the chip industry.
"We work with many partners. At the end of the day, we do whatever it takes for us to deliver the best technologies into the devices, whether it's us or whether it's through a vendor. If something is changing we want to figure out what we do about it."