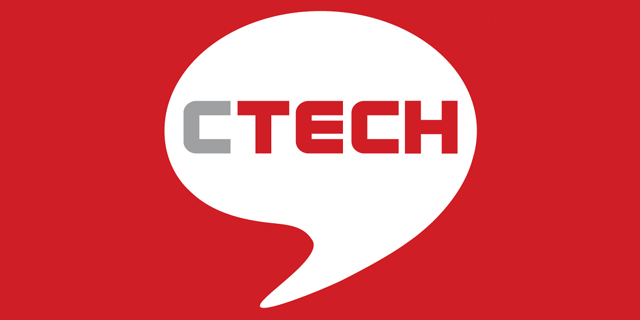 CTech's Daily Israeli Tech News Roundup
Despite declining global PC sales, Lenovo sees an increase in enterprise sales, the company's vice president of integrated development center at Lenovo Group Ltd. said in an exclusive interview with Calcalist
An enterprise silver-lining for PC sales. Despite declining global PC sales, Lenovo sees an increase in enterprise sales, the company's vice president of integrated development center at Lenovo Group Ltd. said in an exclusive interview with Calcalist.
Read more
Israel eases regulation on equity crowdfunding. The Israeli Parliament amended a series of regulations that will ease fixed-income debt crowdfunding for startups and small businesses. Over the last five years, 145 Israel-linked tech companies were financed through equity crowdfunding platforms. Read more
Harman is launching a "smart mobility" range in Israel. The range will be developed in cooperation with Ben-Gurion University of the Negev, located in the southern Israeli city of Be'er Sheva. "Autonomous driving will not succeed without a strong cybersecurity infrastructure," a Harman executive said.
Read more
Government-backed Chinese startup accelerator comes to Israel. Chengdu-Israel Incubator, a Chinese government-backed startup accelerator is launching an offshoot in Haifa, a city in the north of Israel. The goal: facilitating business ties between Israeli tech entrepreneurs and companies clustered in the city of Chengdu in western China.
Read more
Drone manufacturer under criminal investigation. On Tuesday, Israeli police announced Israeli drone manufacturer Aeronautics Defense Systems is under criminal investigation concerning a deal signed with a "key customer." Subsequently, the company's stock dropped 20% on the Tel Aviv Stock Exchange.
Read more
Four Indian state-owned companies bid to drill for oil and gas in the Mediterranean. Israel's Ministry of Energy concluded the bidding period for oil and gas exploration off the country's Mediterranean coast. The four companies entered the bid as a group.
Read more
Israel clamps down on offshore accounts. Keeping one step ahead of the tax collector, Israeli citizens have been moving assets from offshore accounts in Switzerland to accounts in Hong Kong. Now, the Israeli tax authority is seeking to reach an information sharing agreement with the semi-autonomous Chinese territory.
Read more
Japan's CDI to open Israeli offices. Looking to represent and connect Israel-based device makers to the Japanese market, CDI Medical, the healthcare subsidiary of Corporate Directions, is opening a representative office in Israel.
Read more
Singapore-headquartered bank taps cybersecurity startup. OCBC has partnered with Israel-based cybersecurity company ThetaRay to monitor and combat suspicions financial transactions. ThetaRay uses machine learning-based algorithms to analyze big data and detect system behavior anomalies and threats such as ATM hacking, insurance fraud, and SWIFT-based attacks.
Read more
Off-grid solar startup expands to Ivory Coast. Amsterdam-based Nova Lumos Netherlands which sells off-grid solar power kits in Nigeria announced it is expanding to Ivory Coast. Last year, Lumos raised $90 million to power homes and businesses in Nigeria.
Read more