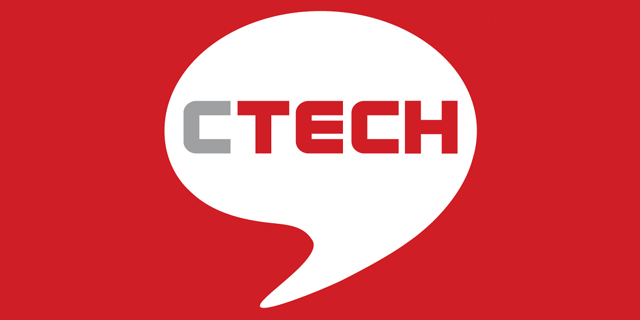 CTech's Daily Israeli Tech News Roundup
Daimler's chairman sees fleets of robo-taxis coming. Outbrain appoints second CEO. More money goes into fewer Israeli startups
Daimler's chairman sees fleets of robo-taxis coming. The cars of the future will be electric and move in automated fleets of robo-taxis, said Daimler Chairman Dieter Zetsche, speaking at the ribbon-cutting ceremony for a Mercedez-Benz research and development center in Tel Aviv Thursday. "Cars will basically become members of the Internet of Things and algorithms, predictive analysis and artificial intelligence, will ensure that our cars will move, for instance, like swarms," he said.
Read more
Outbrain appoints second CEO. Content promotion company Outbrain Inc. is appointing David Kostman as co-CEO. According to LinkedIn data, Outbrain employs around 640 people, and the company's workforce decreased 5% over the last year. Read more
More money goes into fewer Israeli startups. By September, Pitchbook registered only 27 early-stage investment deals in Israel, compared to an overall number of 71 deals in 2016, and 124 deals inked in 2015. As of September, 155 deals were inked in Israel in 2017 for a total value of $1.65 billion, according to the report.
Read more
Co-founders' dispute shakes Israeli venture fund. Israel-based venture capital firm Magma Venture Partners froze its activities on a fifth fund over managerial upheaval. Past portfolio companies of the firm include navigation app Waze and automotive cybersecurity Argus Cyber Security. The tribulations at the venture firm are rooted in a years-long dispute between the firm's co-founders.
Read more
Israel plans to regulate drones. Civilian drones were responsible for 24 air safety events in Israel so far in 2017, up from 14 events in 2016, and only 1.4% of these drones currently require licensing or registering. Now, the country moves ahead with plans to instate a regulatory framework.
Read more
Robo-advisors. Fintech startup Tipigo raised one million dollars in seed funding. It develops software that allows customers to automate their investment portfolios using algorithms, known as robo-advisers, that take into account market data and research and user preferences.
Read more
WeSurf? Known for its shared office space offerings, WeWork acquired a significant stake in a company that makes wave pools. The investment represents yet another foray by WeWork into a new industry far-removed from its core business of leasing office space to entrepreneurs, small businesses, and enterprises.
Read more
From Uber to Fundbox. Rose Zhong ran Uber's global pricing strategies and managed a billion-dollar marketing and incentive budget before joining data-based credit startup Fundbox. Read more