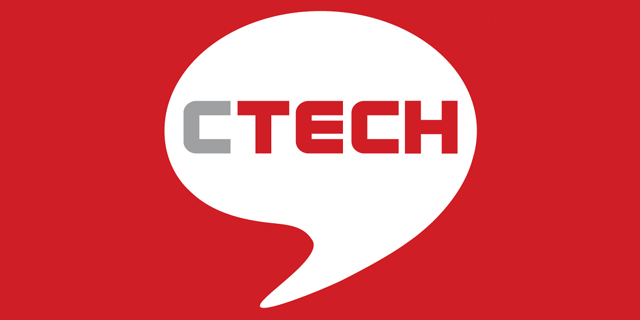 CTech's Weekly Israeli Tech News Roundup
Apple climbing up the supply chain. Daimler's chairman sees fleets of robo-taxis coming. A killer app that lives up to its name
Apple climbing up the supply chain. Apple's chip chief Johny Srouji in an exclusive interview with Calcalist. Apple's ascent up the supply chain ladder, and the fine balance between what the company plans to buy from vendors and what it plans to develop in-house in the future.
Read more
Daimler's chairman sees fleets of robo-taxis coming. The cars of the future will be electric and move in automated fleets of robo-taxis, said Daimler Chairman Dieter Zetsche, speaking at the ribbon-cutting ceremony for a Mercedez-Benz research and development center in Tel Aviv Thursday. "Cars will basically become members of the Internet of Things and algorithms, predictive analysis and artificial intelligence, will ensure that our cars will move, for instance, like swarms," he said. Read more
A killer app that lives up to its name. "You want to invest in cryptocurrency? Don't ask the entrepreneurs what they did before. The urgent need for a shower will sour you on the investment." After deep-diving into the Bitcoin scene, Israeli-born entrepreneur Zohar Levkovitz is back with some insights and he doesn't mince his words.
Read more
Uzi manufacturer gunning for IPO. Uzi manufacturer Israel Weapon Industries is a subsidiary of defense holding company SK Group, which is aiming for a $560 million pre-IPO valuation. Read more
Drone manufacturer investigated. Aeronautics Defense Systems is being investigated in connection with a deal the company made with a prominent customer, police said, while Israeli court issues a sweeping gag order.
Read more
Outbrain appoints second CEO. Content promotion company Outbrain Inc. is appointing David Kostman as co-CEO. According to LinkedIn data, Outbrain employs around 640 people, and the company's workforce decreased 5% over the last year.
Read more
Generic departure. Arie Belldegrun, the founder of recently sold Kite Pharma, said he left his position as board member at Teva due to the company's increasing generic focus.
Read more
More money goes into fewer Israeli startups. By September, Pitchbook registered only 27 early-stage investment deals in Israel, compared to an overall number of 71 deals in 2016, and 124 deals inked in 2015. As of September, 155 deals were inked in Israel in 2017 for a total value of $1.65 billion, according to the report.
Read more
Co-founders' dispute shakes Israeli venture fund. Israel-based venture capital firm Magma Venture Partners froze its activities on a fifth fund over managerial upheaval. Past portfolio companies of the firm include navigation app Waze and automotive cybersecurity Argus Cyber Security. The tribulations at the venture firm are rooted in a years-long dispute between the firm's co-founders.
Read more
Israel plans to regulate drones. Civilian drones were responsible for 24 air safety events in Israel so far in 2017, up from 14 events in 2016, and only 1.4% of these drones currently require licensing or registering. Now, the country moves ahead with plans to instate a regulatory framework.
Read more
Israel eases regulation on equity crowdfunding. The Israeli Parliament amended a series of regulations that will ease fixed-income debt crowdfunding for startups and small businesses. Over the last five years, 145 Israel-linked tech companies were financed through equity crowdfunding platforms.
Read more