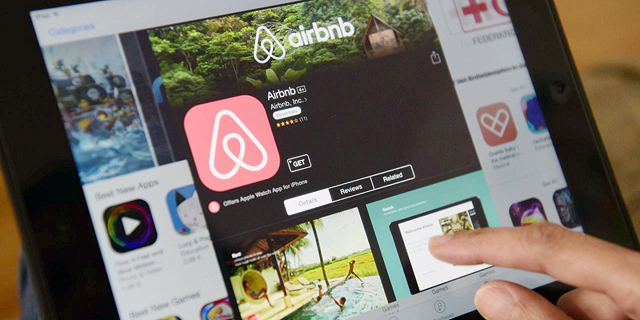 Israel to Tax Airbnb Businesses
Regulation will be published in the upcoming weeks, an Israeli tax authority executive said
Omri Milman
|
14:15 22.11.2017
Israel is set to tax Airbnb rentals, said an Israeli tax authority executive on Monday. While Israel does have laws that regulate the taxation of businesses operating out of apartments designated as living spaces, there is currently no local legal framework regulating rentals made via Airbnb or similar platforms.
For daily updates, subscribe to our newsletter by clicking here.
Israeli tax regulations currently state that a person purchasing a residential apartment does not pay input tax, according to David Shilon, chief coordinator of the Assessment Review and VAT Advisory and Directives at the Israeli Tax Authority. Mr. Shilon spoke at a panel held at a conference organized by The Institute of Tax Consultants in Israel in Red Sea resort town Eilat. "In actuality, the apartment can then be used at one point for residence and at another point as a rental source of income," he said.
Touted as a cheaper, more community oriented alternative to hotels and hostels, Airbnb's service has exploded in popularity since it was founded in 2008, giving birth to a host of similar services and floating regulation issues to the forefront as its user base grew.
San Francisco requires hosts to register with the city, while New York banned Airbnb-style rentals in apartments all together unless the host is present in 2016. Amsterdam, Paris and London banned hosts from renting their residences for more than a certain number of days a year, prompting Airbnb to place restrictions for these cities on its online service.
Known for its beaches and nightlife, Israel's cultural capital Tel Aviv, currently has over 4,000 active hosts listed on Airbnb. According to data from AirDNA, an analytics and big data research firm focusing specifically on Airbnb, 30% of the hosts listed residences multiple times and are considered "professional hosts". The cumulative rentals in the city so far in 2017 stand at around 27,000, compared to 41 overall in 2010, an annual growth rate of 56%. 82% of the rentals currently being offered include the entire residence, rather than just a private room (17%) or a shared room (1%).