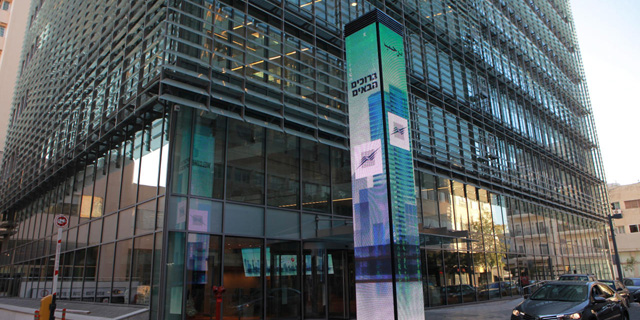 Japanese Technology Holding Company IRI Wants to Raise $30 Million in Tel Aviv IPO
Tokyo-headquartered Internet Research Institute registered in Israel in August
Dror Reich
|
13:18 03.12.2017
Tokyo-headquartered tech holding company Internet Research Institute Inc. wants to raise $20-$30 million according to a company value of $50-$100 million, two people familiar with the matter who spoke on conditions of anonymity told Calcalist.
For daily updates, subscribe to our newsletter by clicking here.
Calcalist first reported IRI's intention to list on the Tel Aviv Stock Exchange in May. The company registered in Israel in August and is currently listed as a candidate on the exchange's website after submitting a prospectus Thursday.
IRI's underwriter for the IPO is Discount Capital Underwriting Ltd., a subsidiary of Israel-based Discount Group. According to the prospectus, IRI intends to use the money raised to bring Israeli technologies and ideas to the Japanese market, mainly in the domains of IoT, cybersecurity, and AI. The company intends to do so in the framework of either a local research and development outpost or local acquisitions and investments.
IRI has annual revenues of $8 million and annual net profits of around $2 million, according to the prospectus, and $12 million in its coffers after two private placements made earlier this year. In September IRI invested $200 thousand in Israel-based biotech company Beta-O2 Technologies Ltd., a company developing an artificial pancreas for the treatment and potential cure of type 1 diabetes. Earlier this year, IRI donated $4 million to the Technion – Israel Institute of Technology's cybersecurity research center, which opened in 2016. IRI was founded in 1996 by President and CEO Hiroshi Fujiwara as a research and development company for the construction and operation of IP networks. The company has three subsidiaries: wholly owned Nano Opt Media Inc., Mobile Internet Capital, Inc., in which it holds a 30% stake, and BroadBand Tower, Inc., in which it holds a 22% stake. Established in 2000 and based in Tokyo, Nano Opt Media is an organizer and producer of live events for the Japanese technology industry. The company reported net profits of $700,000 for 2016. It was acquired by IRI in 2015.
Mobile Internet Capital, established in 1999 and based in Tokyo, is a venture capital firm specializing in next-generation ICT (information and communication technology), and also in environmentally friendly energy technologies and the healthcare industry. The company invests mainly in Japan and China, and also in the U.S.
Tokyo-listed BroadBand Tower is an IT services management company based in Tokyo and incorporated in 2000. The company has five subsidiaries, among them A.I. Squared Inc., established in 2015 to focus on artificial intelligence, and San Diego-based BBTower San Diego Inc., the overseas branch of the company's IoT business. It also owns and operates several solar power plants in Japan, and reported net profits of $5.7 million in 2016.