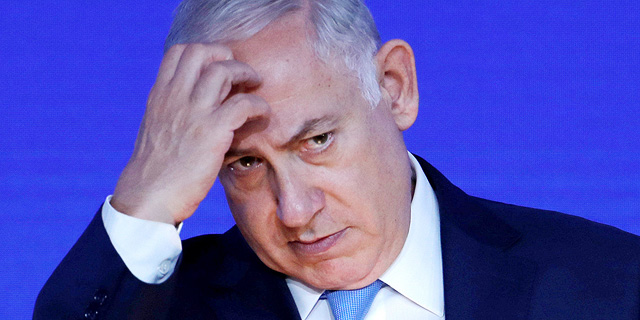 CTech's Daily Israeli Tech News Roundup
ZipRecruiter aiming for single day recruitment process, Apple's next moves in chips, and a demo of a sportscasting bot with the help of real UFC fighters
Israel to follow U.S. tax reform? On Sunday, Israeli Prime Minister Benjamin Netanyahu said the country needs to instate corporate tax reductions after the U.S. Senate narrowly passed President Donald Trump's federal tax overhaul Saturday.
Read more.
ZipRecruiter aims for a single day recruitment process. CEO Ian Siegel told Calcalist that the headhunting platform is increasingly counting on algorithms to make up for the fact that employers are "terrible" at writing job descriptions. Read more.
The next phase in Apple chip chief Johny Srouji's plan? Apple is reportedly developing its own power management chip that will go into the iPhones shipped as early as next year. The move toward an in-house design for one of the iPhone's core components aligns with the plan described by Apple's chip chief Johny Srouji in an interview with Calcalist last month. Read more.
A startup says AI can make sportscasting better. Israeli businessman Mati Kochavi and entertainment executive Ari Emanuel have partnered on Heed, which harnesses data for enhanced and automated sportscasting. Mr. Kochavi demoed the bot by having it analyze a scripted fight between two UFC fighters at Amazon's conference last week.Read more.
Surgical robotics firm CEO is under investigation in insider trading case. Mazor Robotics CEO Ori Hadomi is under investigation by the Israel Securities Authority concerning insider trading accusations. The Nasdaq-listed company develops and manufactures robotic guidance systems for brain and spine surgery. In May 2016, the company signed a strategic agreement with medical device maker Medtronic. Read more.
Mobile quality assurance company Perfecto in talks with possible buyers. The company, which raised around $90 million to date, lists Dell, FedEx and Toyota as customers. Read more.
Japanese tech holding company IRI is listing on the Tel Aviv Stock Exchange. The company is looking to raise $20-$30 million in IPO, said people familiar with the matter who spoke on conditions of anonymity. Read more.
Aurora Labs raises $2.7 million in seed. The Tel Aviv-based startup says it can monitor malfunctions in auto software and fix it before they corrupt auto systems. Read more.