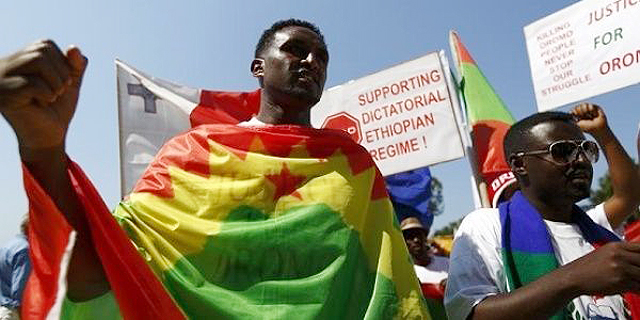 CTech's Daily Israeli Tech News Roundup
Ethiopia used Israeli spyware to track dissidents. OECD should move to close big tech's tax loopholes, says Sweden's Minister for EU Affairs
Ethiopia used Israeli spyware to track dissidents. Elbit subsidiary Cyberbit provided the Ethiopian government with tools to spy on journalists and advocates of one of the country's ethnic minorities, according to a report published University of Toronto researchers. The report details a year-long global cyber campaign against members of the Oromo people who have been in conflict with the central government. Cyberbit may have also marketed the same spyware to totalitarian regimes around the world. Read more
Sweden versus European tax havens. In an interview with Calcalist, Sweden's Minister for EU Affairs and Trade Ann Linde said the OECD should move to close big tech's tax loopholes. She also discussed Brexit and the status of women in Saudi Arabia.
Read more
Viola Group launches new fintech fund, already has $100 million in commitments. The Israel-based technology investment group already has several vehicles dedicated to investments in early stage companies, growth capital and a venture debt arm.
Read more
Elbit signs $74 million contract to supply Israeli Air Force with flight simulators. The company will set up and operate a flight simulator training center for two types of transport aircrafts.
Read more
Blockchain on the high seas. Spanish bank BBVA and Israel-based startup Wave. have carried out a pilot to streamline the submission of import and export documents using blockchain technology—expediting how long takes the process from the typical 7-10 days to 2.5 hours. BBVA tested Wave's technology in a transaction involving the sale of 25 tons of frozen tuna from a supplier in Mazatlan, Mexico to a company in Barcelona. Read more
Israel Aerospace Industries opens offices in Mexico. "We consider Latin America, and specifically Mexico, an important market with significant potential," Eli Alfassi, executive vice president of marketing at the Israel-based aerospace and defense company.
Read more