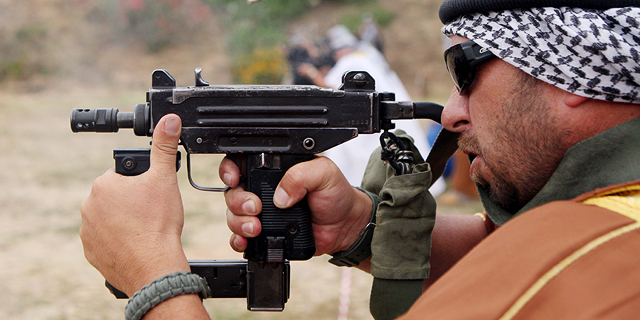 CTech's Daily Israeli Tech News Roundup
Israeli manufacturers sold arms for $7.9 billion in 2016, a report says. Bitcoin ATM in Israel shuts down due to demand overload
Israeli manufacturers sold arms for $7.9 billion in 2016. Global geopolitical unrest sent weapon sales up in 2016 for the first time in five years, according to a report by the Stockholm International Peace Research Institute. Read more
Eyeing Chinese loan, Guinea to drop corruption claims against Israeli billionaire. Guinea is preparing to drop bribery claims against Israeli businessman Beny Steinmetz and allow his mining company BSG Resources Ltd. to resume its operations in the country, a person close to the Guinean President told Calcalist. The West African country initiated settlement negotiations with BSGR to meet the requirements of a pending $20-billion loan offered by the Chinese government in return for aluminum concessions.
Read more
Bitcoin ATM in Israel shuts down due to demand overload. Bitcoin has just arrived on the stock markets, and its popularity is higher than ever. There are currently two bitcoin ATMs in Israel, but only one of them is still operating; the other was shut down a week ago due to the extraordinarily long processing times.
Read more
Anti-depression headset maker aims to raise $8 million. Jerusalem-based Brainsway develops non-invasive, helmet-like medical devices that use magnetic stimulation to treat brain disorders including depression, PTSD, and addiction. The company is now in talks for a private placement investment.
Read more
New Israeli VC funds advance in race for government backing. In July, the Israeli Ministry of Finance announced a tender for up to four technology growth funds to be listed on the Tel Aviv Stock Exchange and to be eligible for some loss protection and government credit guarantees. All five funds currently in the running received confirmation of their prospectus drafts Sunday.
Read more
Honesty is the best strategy. Playbuzz founder and CEO Shaul Olmert offers some tips about the complex business of providing character references.
Read more
Avid to offer remote collaboration tools. Avid Technology, the developer of professional video editing programs, will begin offering remote collaboration software created by Israel-based startup XTRMX Ltd.
Read more
Eviatar Matania is out of Israel's National Cyber Bureau. Mr. Matania, who was appointed by the Israeli prime minister to head the bureau in 2011, will step down by the year's end.
Read more
Israeli coworking real estate company opens five new locations. Tel Aviv-based Ayeka said it would spend $20 million on five new "high-end" coworking locations in New York, London, Singapore, Tel Aviv and Jerusalem.
Read more