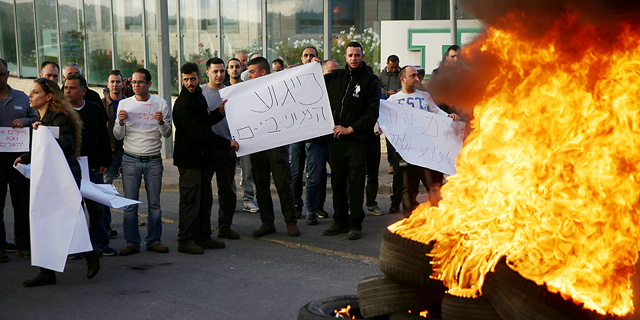 CTech's Daily Israeli Tech News Roundup
How the Teva drama unfolded. Kochs to invest up 150 million in InSightec. Bitcoin to be discussed in the Israeli parliament for the first time ever
CTech
: 2017-12-14T18:10:23..
How the Teva drama unfolded. Teva Pharmaceutical Industries announced it would
lay off 14,000 employees
in the next two years as it pivots back to focus on generics and closes or sells off many of its assets. In anticipation of the announcement, Israel's largest labor union
called for a general strike
. Employees
organized demonstrations
outside of Teva facilities. We also looked at
how things have gone differently
had Teva succeeded in hiring a different chief executive.
Kochs to invest up $150 million in InSightec. Koch Industries Inc. is leading an investment round of up $150 million in Haifa, Israel-based medical device company Insightec. The deal reflects a valuation of $460 million for InSightec. Read more
Digital wallet startup Colu raises $14.5 Million. Israeli holding company IDB made the investment, as part of Colu's $50 million ICO, announced in November. Read more
Israel launches free coding program for women. The ministry partnered with software developers organization She Codes for a three-year program. The Labor Ministry and She Codes will each invest approximately $3 million (NIS 10 million) to establish 40 teaching centers and train 4,440 women for work in the tech sector. Read more
Bitcoin in the Israeli parliament. Israeli lawmakers will for the first time hold a policy discussion about the issue of virtual currencies next week. Cryptocurrency experts and Israeli government regulators will appear in parliament to speak on potential economic impact of bitcoin and similar currencies. Read more
Oppo Electronics invests $3 million in Bugatone. Israel-based startup Bugatone Ltd., which develops software that enables ordinary headphones to act as sensors and pick up biometric data from users, has raised $3 million in a round led by China-based electronics company Oppo Electronics Corp. Read more