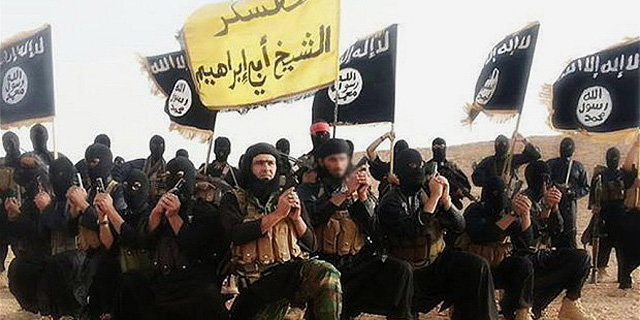 Fake News Machine Turns Against ISIS
Sunni hacker groups have turned their keyboards against the fundamentalist militant organization. The hashtag used: #SilenceTheSwords
Tal Pavel
|
10:29 18.12.2017
A series of cyberattacks coming from moderate Sunni activists in Iraq is targeting ISIS websites.
For daily updates, subscribe to our newsletter by clicking here.
ISIS and its activists did well in using technology throughout the years. The organization made use of social networks, web forums, encryption technologies to recruit sympathizers, raise funds and seed terrorist attacks. ISIS sees its online presence as a tool for distributing its doctrine and document its actions.
States and activist groups like Anonymous have been fighting against ISIS online. States involved attempted to form a more moderate Islamic discourse online; activists were busy working towards shutting down social accounts associated with ISIS.
Recently, two groups of Sunni Muslim hackers started targeting ISIS. Both groups focus on psychological warfare, in an attempt to undermine trust in ISIS propaganda by hacking online discourse groups and planting fake news reports.
A group of Sunni hacktivists, calling itself "Di5s3nSi0N," Di5s3nSi0N became active on Twitter on October 13, most times sharing reports antagonist to ISIS. On October 25 it tweeted two warnings about an imminent attack on the organization's websites. Two days later it reported Amaq went inactive.
On the same day, Di5s3nSi0N also issued a warning about a planned attack against ISIS and its news agency planned for November. On October 30 the group tweeted that Amaq's site has been hacked. The operators of the Twitter handle promised this was only the start of a wider operation tagged #silencethesword intended to "silence" ISIS online.
A second group of Muslim hackers creates fake news reports to undermine trust in messages coming from ISIS.
According to a November "Newsweek" report, the Iraqi group, called Daeshgram, succeeded in hacking and planting pornographic images on the official ISIS homepage. According to the group, its motive for the hack was to spread distrust concerning the messages sent by the organization's leader. Newsweek cited the group's activists as saying that they wanted Daesh ISIS to know they were inside their groups, in order to create a sense of paranoia."
So far, Daeshgram has distributed false reports supposedly coming from Amaq, including a report about the cyberattack on Amaq itself and a statement announcing the deaths of 45 ISIS fighters. Another fake announcement, distributed among ISIS supporters, claimed the organization's radio station was destroyed in an airstrike.
The two groups have been successful in creating confusion among ISIS supporters, dimming the effect of the messages distributed by the Islamist organization. It is, however, possible that their activity is in fact a camouflage for state organizations taking measures against the fundamentalist militant group. Dr. Tal Pavel is an expert on internet and cybersecurity in the Middle East and Arab world. He is the founder and CEO of
Middleeasternet.com