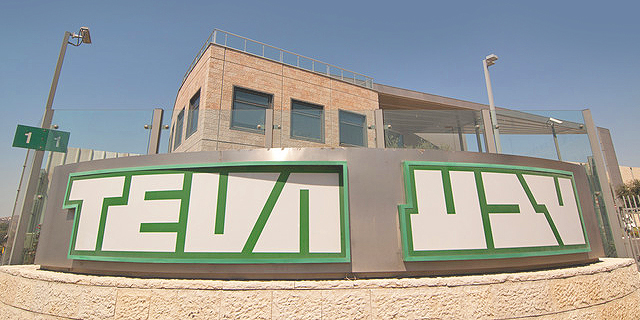 CTech's Daily Israeli Tech News Roundup
Teva is once again the largest Israeli company. Car ownership on the wane, says Waze CEO. Facebook restores disputed page following Tel Aviv court ruling
Teva is once again Israel's biggest company in terms of market capitalization. Teva jumped 18.7% on the New York Stock Exchange between Thursday market opening and Friday market close, following the company's official announcement regarding its reorganization plan. Read more
Car ownership is on the wane, says Waze CEO. Road congestion in cities around the world can be dramatically reduced with app-powered carpooling, Waze CEO Noam Bardin said last week. "We've reached a threshold."
Read more
Israel to build coworking spaces outside of Tel Aviv. Israel's government hopes coworking spaces will draw startups and entrepreneurs to Israel's north and south and bolster the local economy.
Read more
Facebook restores disputed page following a Tel Aviv court ruling. On Monday, Facebook reinstated a popular Israeli page it terminated three years ago, following a Sunday court ruling ordering the company to do so. The page was reinstated Monday with 649,000 followers.
Read more
Fake news machine turns against ISIS. Sunni hacker groups have turned their keyboards against the fundamentalist militant organization, writes Tal Pavel. The hashtag used: #SilenceTheSwords.
Read more
Social tech and impact investing. Israel attracts impact investors looking for more than just returns.
Read more
Nissan looks to Israel-based Pointer Telocation for NissanConnect development. Nissan India, a subsidiary of the Japanese automaker, has selected Israel-based vehicle location and roadside service company Pointer Telocation as a supplier of hardware for the development of NissanConnect.
Read more
No smoking gun in Mobileye insider trading case. Less than a year after the U.S. Securities and Exchange Commission first filed charges against several American and Israeli residents for alleged insider trading related to March's Intel-Mobileye N.V. deal, some of the evidence behind the allegations begins to emerge. For now, it seems the SEC doesn't have a smoking gun.
Read more