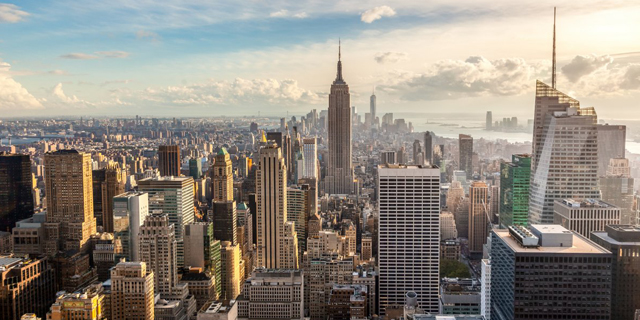 Opinion
How to Disrupt Regulated Industries
Lessons from two of the people who helped insurance startup Lemonade cut through the red tape in New York and Florida and quickly debut its market traction
Bradley Tusk and Michael Eisenberg
|
14:09 19.12.2017
We have our differences. One of us lives in Jerusalem. The other in New York. One of us makes a living investing in startups based in Israel. The other puts food on the table by helping startups navigate U.S. politics. One of us is a die-hard Yankees fan (ironically, not the New Yorker). The other thinks less of him for it.
For daily updates, subscribe to our newsletter by clicking here .
But over the last few years, our lives have converged around one undeniable reality: every new company is tech-enabled in one way or another; the vast majority of industries are regulated; and if startups don't take government, politics and regulation seriously, they're going to pay a heavy price. In working together to help startups we've both invested in, such as Lemonade and Nexar, deal with the good and bad that politics and regulation have to offer, we've learned a few lessons along the way.
1. Disrupting regulated industries is very, very hard. Entrenched interests don't say thank you when you disrupt them. They punch you in the nose. If you're not prepared to either slip the punch or hit back, you're going to lose. It doesn't matter that you went to Technion or Stanford. It doesn't matter how big your Series A was. It doesn't matter how smart you are. No one in politics cares. You need to be able to play the game.
Disrupting regulated industries offers tremendous economic potential and even more societal value. From transportation to energy to hospitality to education to healthcare to manufacturing to retail, so many industries can be dramatically improved. Those improvements can offer a higher quality of life to billions of people (once a product is at scale) and can turn into companies worth billions of dollars. But it doesn't only happen by having a great idea or user interface or Instagram feed. It comes from knowing who you're disrupting, what the laws are in each jurisdiction, how the politics work and what it'll take to win. Get that right and the possibilities are limitless. Get it wrong and you'll wish you'd listened to your parents and gone to dental school. It's not rocket science. But it's also nothing like what you've done before. Make sure you take the time and devote the resources to get it right.
Bradley Tusk is an venture capitalist and political strategist who specializes in helping startups navigate government regulations. He is the CEO of New York-based Tusk Holdings and a former deputy governor of Illinois and a former campaign manager for Michael Bloomberg's mayoral reelection bid. Michael Eisenberg is a co-founder and partner of Israel-based Aleph Venture Capital, and a board member of insurance startup Lemonade Inc. and dashcam startup Nexar Inc.