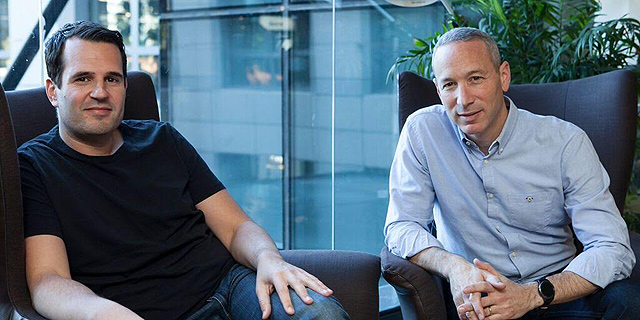 CTech's Weekly Israeli Tech News Roundup
Softbank leads $120 Million investment in online insurer Lemonade. Teva CEO rejects requests by Israeli prime minister. Blockchain loses magic hold on Tel Aviv investors
Softbank leads $120 million investment in AI-based insurance company Lemonade. The online insurer relies on bots and machine learning technologies to connect with customers and assess eligibility for compensation. Lemonade currently offers property and casualty insurance policies in eight U.S. states and is licensed in 17 more. Read more
A fixer for startups in the age of Trump. Political strategist and venture capitalist Bradley Tusk helped Israeli startup Lemonade deal with insurance regulators across the U.S. In a recent interview with Calcalist, Mr. Tusk discussed hacking regulation in the Trump Era.
Read more
Teva CEO to Netanyahu: layoffs will proceed as planned. With 2,500 protesters gathered outside, Teva CEO Kåre Schultze met with Israeli Prime Minister Benjamin Netanyahu, only to reject the latter's request to withhold some of the drugmaker's local cutback plans.
Read more
Blockchain loses magic hold on Tel Aviv investors. After two weeks of on blockchain-related hype on the Tel Aviv Stock exchange, investor excitement seems to be wearing off.
Read more
Activists out to change Israel's arm exports policies. Israeli activists are protesting against the exportation of Israeli-made arms to Honduras, citing human rights violations by Honduran security forces. Honduras has seen weeks of violent protests following disputed elections.
Read more
Facebook folds and restores disputed page following an Israeli court ruling. On Monday, Facebook reinstated a popular Israeli page it terminated three years ago, following a Sunday court ruling.The page was reinstated Monday with 649,000 followers.
Read more
Injectable bone grafts demonstrated. In a first, Israel-based biotechnology Bonus Biogroup announced it had injected a lab-grown bone graft into the leg of a patient suffering from critical bone loss.
Read more