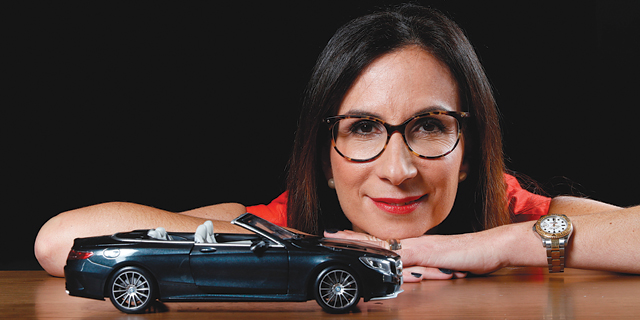 Daimler's Tel Aviv Research Chief Weighs In on the Future of Cars
The journey towards a fully autonomous car is still far from over, says Adi Ofek, head of the automaker's Tel Aviv research and development center
Ruta Kupfer and Tofi Stoler
|
17:03 24.12.2017
The vision of a fully autonomous, fully electric car, will not be realized anytime soon, according to Adi Ofek, the new chief of Daimler AG's recently inaugurated Tel Aviv research and development center.
For daily updates, subscribe to our newsletter by clicking here.
Ms. Ofek, 46, joined the management team at Daimler, Mercedes-Benz' parent company, nine years ago. She has since worked at top positions at the company's Far East branches, before returning to Israel to head the new operation.