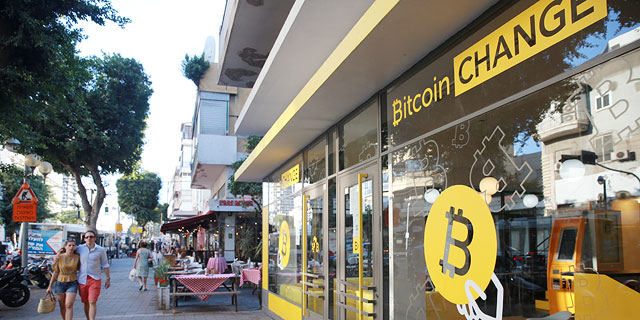 CTech's Daily Israeli Tech News Roundup
Israel considers issuing an official state cryptocurrency. Dispelling some false notions about the Israeli entrepreneur
Israel considers issuing an official state cryptocurrency. If Israel moves forward with its digital currency plan, it will join countries such as Sweden, Japan, and China, which have already begun testing similar initiatives. Read more
Dispelling some false notions about the Israeli entrepreneur. The list of complaints is familiar to many: the Israeli entrepreneur arrives late to meetings, fails to dress appropriately, and flaunts irrelevant military past in broken English. Zirra's Aner Ravon is out to defend Israeli entrepreneurs. Read more
WeWork report sketches company's high ambitions in Asia. The report estimates 12-16 million can potentially use coworking spaces in India's biggest cities. WeWork currently has 175,000 residents, in over 220 locations worldwide.
Read more
Teva overlooked a crucial piece of information. When Teva went full force after Allergan's generic unit Actavis in what has become the company's most costly acquisition, generic drug prices were already falling. Read more
Daimler's Tel Aviv research chief weighs in on the future of cars. The vision of a fully autonomous, fully electric car, will not be realized anytime soon, according to Adi Ofek, the new chief of Daimler AG's recently inaugurated Tel Aviv research and development center.
Read more
Flex opens new manufacturing center in Israel. The electronics manufacturer also announced it will hire over 200 additional workers. Flex currently employs 800 in Israel.
Read more
TPG is eying Israeli telecommunication provider Bezeq. The hedge fund is looking into acquiring a controlling stake in Eurocom, Bezeq's controlling stakeholder. The current controlling shareholder, Israeli businessman Shaul Elovitch, is carrying a debt of $340 million.
Read more