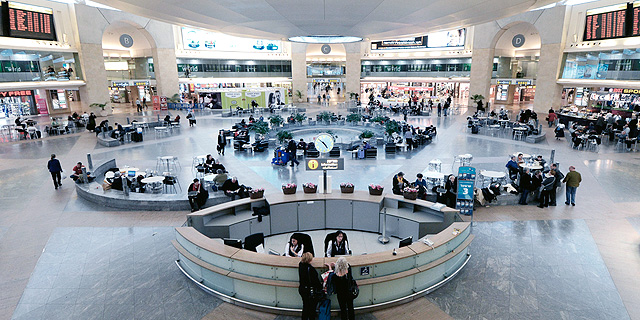 Increased Passenger Turnover Prompts Tel Aviv Airport Expansion Plan
The Israel Airports Authority announces plans to upgrade Israel's main airport to the cost of $1.43 billion, expecting to see a 50% increase in passenger turnover within the next five years
Tomer Hadar
|
10:05 26.12.2017
The expected increase in the number of passengers going through Israel's Ben Gurion airport will require upgrades at a cost of $1.43 billion, Israel's Airports authority said in a statement Monday.
For daily updates, subscribe to our newsletter by clicking here.
Located at the outskirts of Tel Aviv, the Ben Gurion airport is Israel's main international gateway. According to the Authority's data, since the beginning of the year the airport saw an 18% increase in international passenger turnover. Earlier this week, the airport saw its 20 millionth passenger for 2017; the passenger turnover for 2016 was 17.3 million. According to the Authority's forecast, in the next five years the airport is expected to see 30 million annual passengers through its gates.
The busiest airport in the world is the Hartsfield–Jackson Atlanta International Airport in Georgia, U.S., which saw over 104 million passengers in 2016. In second place is Beijing Capital International Airport, with 94.3 million passengers in 2016, and third is Dubai International Airport, with 83.6 million.