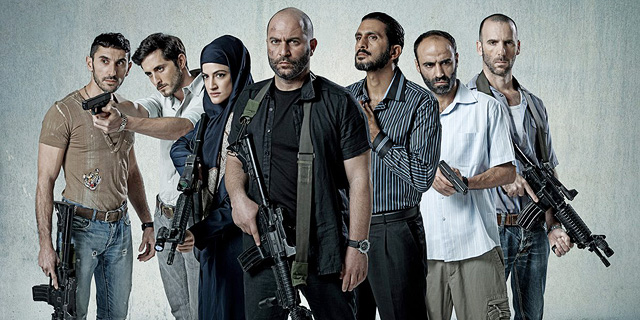 Fauda Creator Thought the Dual-Language Political Thriller Would Prove a Hard Sale
The co-creator of the Hebrew-Arabic thriller Lior Raz believed that only an English remake could get the show off the ground with international viewers
Aviv Guter
|
14:36 26.12.2017
When he heard for the first time Netflix decided to buy his show as is, Fauda co-creator Lior Raz was disappointed. He believed the dual-language Hebrew and Arabic political thriller would prove a bit much for international viewers.
For daily updates, subscribe to our newsletter by clicking here .
"At first, I was a little bummed. I wanted Netflix to do a remake of our show, as they did with 'Homeland,'" Mr. Raz explained speaking at a Calcalist conference held in Tel Aviv Monday. The Showtime hit series he referenced was itself adapted from an Israeli show named "Prisoners of War."
"I thought, 'who would watch a show in Arabic and Hebrew with subtitles?" Mr. Raz said.
In retrospect, Fauda has done very well on Netflix, garnering a wide international audience and critical acclaim. It also got Mr. Raz and his co-creator, Israeli journalist Avi Issacharoff, a contract for a second season with Netflix. Still in Hebrew and Arabic but dressed in a far richer production, the show's second season, premiered in Los Angeles in November.
Fauda--'chaos' in Arabic--follows the members of an Israeli undercover special forces unit operating inside Palestinian territories. Both creators drew from their military service while working on it.