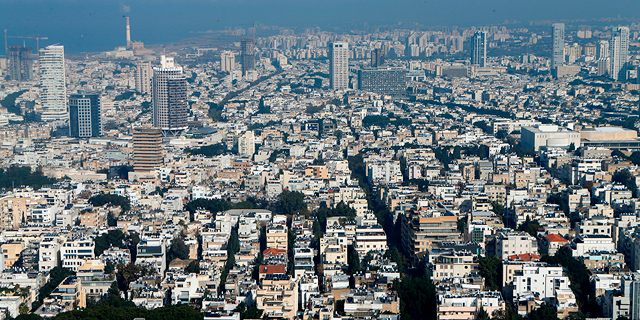 Israel's Foreign Direct Investments Inflow Above OECD Average, Despite Tougher Restrictions
By lowering restrictions Israel can increase growth, a new report says
Omri Milman
|
13:14 27.12.2017
Despite restrictive regulation, foreign direct investments (FDI) flowing into Israel are high relative to the country's GDP in comparison to other OECD countries, Israel's Finance Ministry said in a report published Sunday. Commenting on OECD figures, the ministry further commented that by lowering the restrictions placed on such investments, the country can become even more attractive to overseas investors.
For daily updates, subscribe to our newsletter by clicking here.
Published by the Chief Economist Department of Israel's Ministry of finance, the report referred to the OECD regulatory restrictiveness index for 2016, published March. The index measures annual statutory restrictions on FDI as they apply to foreign investors across 42 industry subsectors, in 62 countries. These countries include all OECD countries and also the countries that make up the G20, an international forum for the world's 20 leading industrialized and emerging economies.
A score of one being the most restrictive and a score of zero being the least restrictive, Israel's overall score for 2016 stands at 0.118, well above the OECD average of 0.067, but below countries like Australia (0.146) and Canada (0.166).
The report's authors warn the data presented might be skewed by the fact that some of the top ten countries in terms of direct investments directed to Israel in 2016 are known as tax havens, meaning some of the incoming investments may then pass on to other countries. The authors of the government report compared Israel to eight countries that are also in the lower two-thirds of OECD countries in terms of GDP for 2016 but have better index scores: Spain, Portugal, Hungary, Czech Republic, Poland, Slovenia, Italy, and France. Out of all nine countries, when foreign direct investment inflow as a percentage of GDP is inspected, Israel tops the list.
Given the high restrictiveness of Israeli regulation, the relatively high flow of foreign investments shows an untapped potential for growth, according to the report's authors. To attract more foreign investments Israel must increase its skilled workforce, sign free-trade agreements and investments protection and promotion agreements, and execute reforms that decrease regulatory restrictiveness, they state.
Based on data from the Israel Central Bureau of Statistics for 2010-2015, the chief economist's report notes a steady upwards trend investments in Israel coming from overseas in technological research and development. Investments in electronics and computer-related sectors seem to be steadily decreasing.