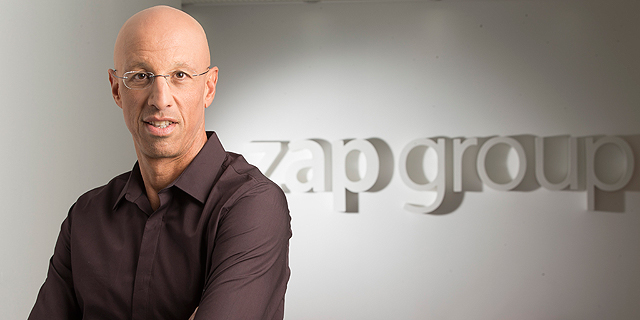 CTech's Daily Israeli Tech News Roundup
Axel Springer in discussions to buy Israeli e-commerce firm Zap Group. Sirin Labs announced it had raised $157.8 in an ICO
Axel Springer is in discussions to buy Israeli e-commerce firm Zap Group. Apax Partners is looking to sell Zap for $129 million. In 2015, Apax bought the Israeli company for in a deal estimated to be worth $37 million. In 2014 Axel Springer paid $228 million for Coral-Tell, the operator of Israel's biggest classifieds portal Yad2. Read more
Sirin Labs announced it had raised $157.8 million in an ICO. In May 2016, the company launched a mobile phone marketed as the world's most secure phone with a tag price $14 thousand. The Company said it will use the funds raised in its initial coin offering for the development and production of a new blockchain-based phone, to be called FINNEY. Read more
Use of AI software in Israeli hospitals stirs local lawmakers. Israeli parliament members are calling for a regulatory discussion about the role of artificial intelligence. On Monday, Calcalist reported Israeli hospitals use an AI-based software to decide on which patients to operate, without disclosing the information to the patients. Read more
Over twelve years, CEO turns chipmaker around. When Russell Ellwanger first became CEO of Israel-based wireless chip and camera sensors manufacturer Tower Semiconductor in 2005 the company was one step away from collapse. Today, the Nasdaq-listed company's market valuation stands at around $3.4 billion, and it is considered a world leader in the field of analog chips.
Read more
Despite regulatory hurdles, foreign direct investments flow into Israel. Foreign direct investments in Israel are high relative to the country's GDP in comparison to other OECD countries, Israel's Finance Ministry said in a report. Read more
The number of Israeli Blockchain startups is up around %50 in 2017. 60 Blockchain startups currently operate in Israel, compared to 38 in 2016. Equity investment in Israeli blockchain startups also rose in 2017, even before counting some successful initial coin offerings.
Read more
State visit from Japan. On Monday, Japan's Foreign Minister Tarō Kōno visited Israel, a week after Japan joined 127 more countries, slamming the U.S. Administration's declaration of Jerusalem as Israel's capital. The economic ties between the two countries will continue to grow, despite Japan's diplomatic stance, writes Gilad Kabilo.
Read more