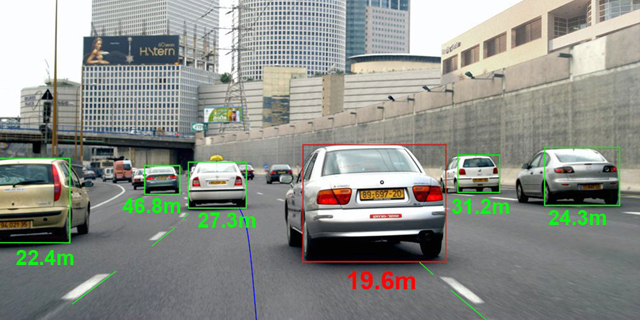 Mobileye to Face Competition in Israeli Driver-Assistance System Market
Days before new rule requiring the safety system be installed in all new cars, Israel's Ministry of Transportation drops requirements that would have benefitted Mobileye
Tomer Hadar
|
11:55 28.12.2017
Starting next year, all new cars in Israel will be required to come installed with a driver-assistance system. Days before the car safety rule comes into effect, Israel's Ministry of Transportation said it has amended the regulation, removing two clauses that would have benefited Mobileye, the local market leader in driver-assistance systems.
For daily updates, subscribe to our newsletter by clicking here.
When the ministry released a draft of the new rule in September, Israel's state comptroller agency received complaints alleging that the regulation was tailored to fit Mobileye's product.