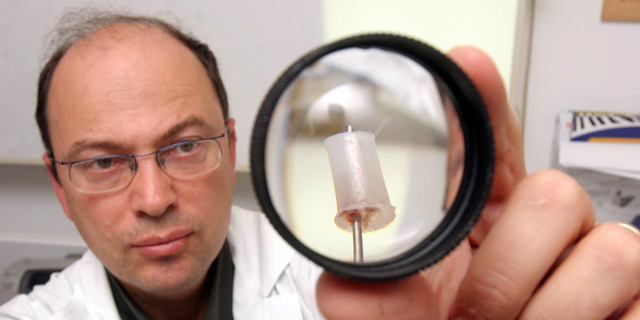 CTech's Weekly Israeli Tech News Roundup
Israeli startups are in for fierce competition for talent in 2018. Israel is considering issuing an official state cryptocurrency. Sirin Labs announced it had raised $157.8 million in an ICO
Israeli startups are in for fierce competition for talent in 2018. AI and AR engineers, big data experts and developers of autonomous driving systems are expected to be in short supply in 2018 as multinational firms expand operations in the country, according to a new report.
Read more
Israeli doctors used an AI software to decide whether to operate, keeping patients in the dark. An AI software developed by Tel Aviv based startup MEDecide is piloted in several Israeli hospitals as a decision support tool intended to help doctors decide whether patients should go under the knife. Medical personnel involved were required to sign non-disclosure agreements, and patients were not notified.
Read more
Israeli regulator intends to bar cryptocurrency-focused companies from the Tel Aviv Stock Exchange. After banning crypto-related stocks from the Tel Aviv Stock Exchange indices, Israel's Securities Authorities wants to take its fight on digital coins one step further.
Read more
Cyber surveillance firm founder defends company's practices. In a rare interview, a co-founder of Israel-based cyber surveillance company NSO Group offered a defense of his company, which has been accused of supplying governments with software used to spy on journalists and dissidents.
Read more
Israel is considering issuing an official state cryptocurrency. If Israel moves forward with its digital currency plan, it will join countries such as Sweden, Japan, and China, which have already begun testing similar initiatives.
Read more
Sirin Labs announced it had raised $157.8 million in an ICO. In May 2016, the company launched a mobile phone marketed as the world's most secure phone with a tag price $14 thousand. The Company said it will use the funds raised in its initial coin offering for the development and production of a new blockchain-based phone, to be called FINNEY.
Read more
Israel ramps up policing of harmful social media content. Social media services like Facebook and Twitter are increasingly likely to remove content from their networks upon request by Israeli Ministry of Justice officials, according to testimony by a government official at a parliamentary committee meeting. Read more