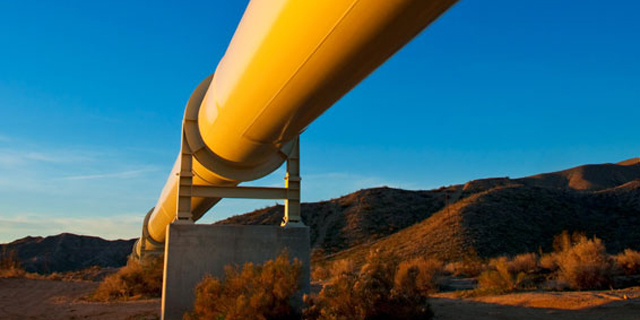 Israeli Oil Pipeline, Once Co-owned by Iran, Will Continue to Be Cloaked in Secrecy
Decades after seizing Iran's half of the oil pipeline company, Israel is in the process of transferring its assets to a new, independent entity
Shahar Ilan and Asaf Shalev
|
16:32 31.12.2017
Israel's state-run oil pipeline company, founded in partnership with Iran 50 years ago, will continue to be shrouded in secrecy after its reorganization is completed next year, the Israeli parliament's Foreign Affairs and Defense Committee decided Monday.
For daily updates, subscribe to our newsletter by clicking here .
Publishing classified information about the company is punishable by a prison sentence of 15 years to life, according to the confidentiality order issued by the committee. Unauthorized possession of such information can carry a seven-year prison sentence.
Israel is in the process of divesting
Civic and political leaders called for an end to the secrecy surrounding EAPC in 2014 after a rupture in its pipeline caused more than a million gallons of oil to leak into a nature reserve in Israel's southern desert.
In response to an Israeli Supreme Court petition filed by an environmental group, Israeli lawmakers exempted environmental and safety issues from the EAPC confidentiality order. The sources of the oil supply and other details about EAPC's core business operations remain classified.