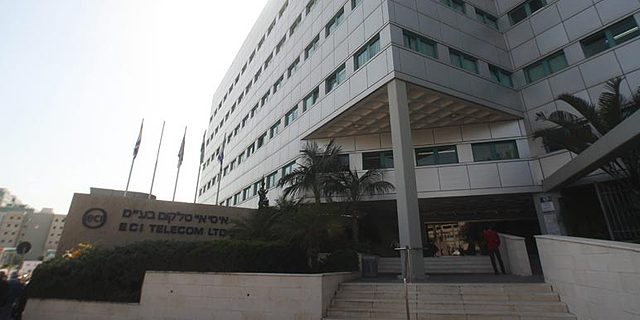 ECI Telecom Wins Israeli Military Contract
The company beat Nokia Subsidiary Alcatel-Lucent to the deal, worth tens of millions of dollars. Earlier this month ECI announced it will lay off 100 employees in Israel due to the pressures of global competition
Meir Orbach
|
10:07 01.01.2018
Israel-based ECI Telecom Ltd. won a networking contract with the Israeli military, a spokesman for the Israeli Ministry of Defense said Sunday. Nokia subsidiary Alcatel-Lucent also submitted a response to the Request for Information published by the Israeli ministry, according to the ministry spokesman. The contract is for five years and reflects potential sales worth tens of millions of dollars, one person familiar with the matter said in an interview with Calcalist, speaking on condition of anonymity.
For daily updates, subscribe to our newsletter by clicking here.
A global telecommunications equipment supplier, ECI currently employs some 1,700 people, 800 of them in Israel. In 2007 private equity firm Ashmore Investment Management Ltd. acquired a 90% stake in the company in a takeover bid, paying $1.23 billion. In 2014 Israeli businessman Shaul Shani, which acquired 10% of ECI during the takeover, paid around $200 million for Ashmore's stake. In April, Calcalist reported that Mr. Shani had infused $40 million into the company to maintain control.
Established in 1961, at its peak in the late 1990s, ECI was considered an industry leader and employed around 6,000 people. Over the years the company's revenues declined, and ECI sold or spun off some of its subsidiaries.