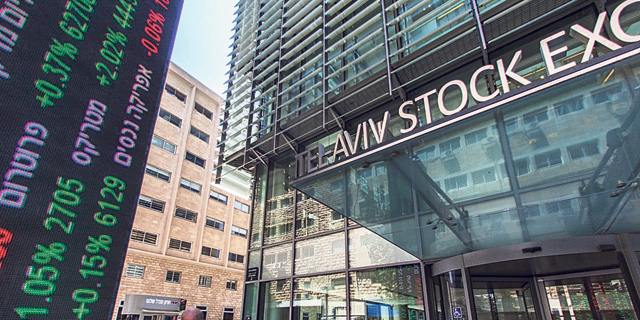 CTech's Daily Israeli Tech News Roundup
With a steady hand, Check Point CEO leads company to new post dot-com heights. Israeli shelf company sued for misleading investors with crypto-filing. New coworking space opens on the highest floors of Israel's highest building
Israeli shelf company sued for misleading investors with crypto-filing. An Israeli shelf company whose stock soared in December after it mentioned a cryptocurrency mining experiment in a filing to the Tel Aviv Stock Exchange is now being sued for providing false information and misleading investors. Read more
With a steady hand, Check Point CEO leads company to new post dot-com heights. For over twenty years Gil Shwed serves as the CEO of Israel's flagship cybersecurity company. His risk-averse management has garnered criticism but also enabled the company to steer away from pricey acquisitions. Read more
New coworking space opens on the highest floors of Israel's highest building. Teddy Sagi Group launches shared office venture "Labs" in Tel Aviv's Azrieli Sarona tower. Located at the top four floors of central Tel Aviv tower, Labs offers members offices, meeting rooms, a convention hall, and a gym, among other amenities.
Read more
LG partners with eyeSight to provide gesture control for in-car entertainment systems. As part of the deal, LG will use eyeSight's computer vision software to enable interaction with its vehicle information and entertainment systems based on the detection of natural hand gestures. The co-developed product will be designed to decrease distracted driving.
Read more
Pontifax raises a $240 million fifth fund. Excess demand for the fund saw it closed within two months, and Pontifax is expected to invest most of the money in the pharmaceutical industry.
Read more
Japan's NEC and Tel Aviv University Launch Cyber Startup Incubator AlphaC. The first cohort of the three-month program will begin in February with ten companies, following a selection process that will take place in January. Participating startups will receive business and technological mentoring, workspace on campus, and access to university resources. Read more
ECI Telecom wins Israeli military contract. Nokia subsidiary Alcatel-Lucent also vied for the contract, which spans five years and could be worth tens of millions of dollars. Read more
Israeli drugstore chain joins partners with startup accelerator. Israeli drugstore chain Super-Pharm is partnering with Tel Aviv-based accelerator SigmaLabs to launch the three-month startup acceleration program in March 2018. Read more