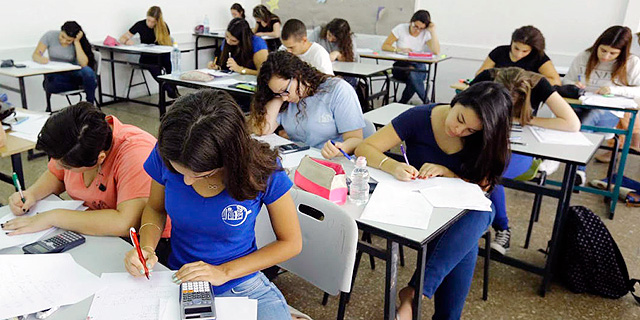 CTech's Daily Israeli Tech News Roundup
Israel to train high schoolers for big data intelligence jobs. Israeli-linked tech deals, IPOs at an all-time high. Lab-grown meat startup raises $3 million
Israel to train high schoolers for big data intelligence jobs. A new program will train potential recruits for Israel's security and intelligence arms, including the Mossad and Israel's internal security service. Read more
Israeli-linked tech deals, IPOs are at an all-time high. Mergers, acquisitions, and IPOs of Israeli-linked companies hit a total value of $23 billion in 2017. While the overall number of deals declined, the size of acquisitions and buyouts increased, according to a Wednesday report. Read more
India cancels $500 million missile deal with Rafael. The announcement comes days before a planned visit of Israeli Prime Minister Benjamin Netanyahu to India. As part of the deal signed in 2016, India agreed to purchase 8,000 Rafael 'Spike' anti-tank missiles and 300 missile-launchers.
Read more
Lab-grown meat startup raises $3 million. SuperMeat produces sustainable, environmentally-friendly, lab-grown meat by culturing cells extracted from chickens. The Israeli startup also announced a strategic partnership with European poultry producer PHW-Gruppe.
Read more
As U.S. domestic issuer, Teva reveals top stock owners. Newly-appointed CEO Kåre Schultz is one of Teva's largest shareholders, a Wednesday filing to the U.S. Securities and Exchange Commission revealed.
Read more
Drone maker Aeronautics is facing regulatory obstacles in the U.S. following a police investigation in Israel. Aeronautics allegedly carried out a live demonstration of one of its suicide drones on an Armenian army post at the request of the Azerbaijani army.
Read more
Data security company Algosec raises $36 million. The New Jersey-based company lists Microsoft, Intel, Volkswagen and British Petroleum as clients.
Read more
U.S.-based retail IQ acquires Tel Aviv-based customer analysis startup StoreSmarts. StoreSmarts' software anonymously collects and analyses Wi-Fi signals to provide retailers with insights on customers' behavior in and around the shop.
Read more
Snap Launches Commercial Operations in Israel. Since 2016, the company has been gradually expanding its operations in Israel and has now declared a collaboration with Tel Aviv-based marketing company Teenk.
Read more