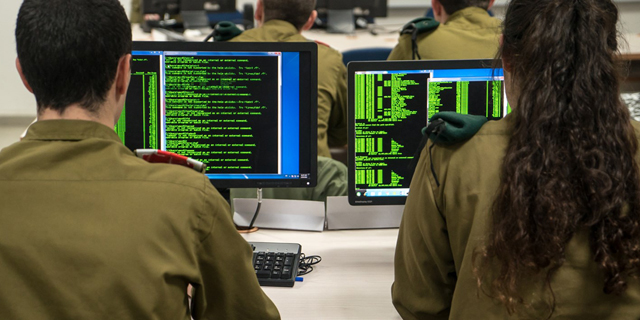 CTech's Daily Israeli Tech News Roundup
Israeli regulator proposes to ban crypto-focused companies from stock exchange. Israeli military unveils intelligence fusion unit. The shekel is getting stronger.
No crypto-focused companies allowed. Israel's securities authority announced on Thursday a proposed rule that would bar companies that trade or mine cryptocurrencies from being listed on the Tel Aviv Stock Exchange. A final sign off by Israel's finance minister is now required for the ban crypto-related companies to be finalized.
Read more
Israeli military unveils intelligence fusion unit. Dubbed the "Purple Unit," Unit 3060 develops software and applications to improve information flow between intelligence gathering and processing units and operational forces. One of its creations: an AI software called 'Albert'.
Read more
Plus500 rallies on bitcoin trading announcement. The company's stock went up 24.79% by market close Wednesday. Plus500 enabled its customers to purchase bitcoin contracts as early as 2013, but the virtual coin only became a major part of its income in the last quarter of last year. Read more
Satya Nadella unleashed Microsoft's hidden energy, said a company cloud executive. As the president of Microsoft's cloud platform, Julia White has had a pivotal role in Satya Nadella's new vision for the company. "There was such a big change culturally," she told Calcalist.
Read more
After boycotting Riyadh tournament, Ukrainian chess champion is sad to lose titles. Anna Muzychuk lost two world titles, and the chance to win $160,000, after opting out of the world speed chess championship in Saudi Arabia last week. Read more
El Al to launch direct TLV-SFO flights, connecting the two tech centers. San Francisco is the Israeli flag carrier's sixth North American destination, following New York, Los Angeles, Miami, Boston and Toronto. Read more
Cell phones are the top cause of car accidents in Israel, estimates police deputy commissioner. Israeli police strictly enforces state law forbidding the use of phones while driving, utilizing undercover operatives on the road, aerial observation, and cameras.
Read more
The shekel is getting stronger. The Israeli currency appreciated against all major currencies in 2017.
Read more