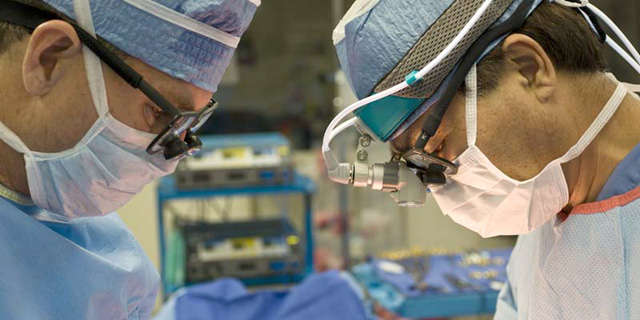 Enema Startup Motus GI Files for $28.8 Million Nasdaq IPO
The Israel-based company develops a device that helps prepare patients better for colonoscopy
Lilach Baumer
|
16:50 07.01.2018
Medical device company Motus GI Holding Inc. filed for a $28,750 million initial public offering on Nasdaq, under the ticker symbol MOTS, according to a Thursday Securities and Exchange Commission filing. Piper Jaffray Companies and Oppenheimer & Co. are the underwriters listed for the deal.
For daily updates, subscribe to our newsletter by clicking here.
Originally founded in Israel in 2008 as part of a startup incubator located in Nazareth, the company was incorporated in Delaware, in 2016. It develops a device called Pure-Vu, designed to help clean the colon before routine colonoscopy procedures.
Colonoscopy is a medical procedure that uses a scope to examine the colon (large intestine) and rectum for any abnormalities or changes. To provide a clear view required for the examination, patients must clean out their intestines the day before by various methods, including the avoidance of solid food, the taking of laxatives, and enemas. Attached to a standard scope during the colonoscopy, the device developed by Motus creates turbulence within the colon using water jets. The fluid is then drained out by the system.
Motus performed clinical trials in Europe and Israel with 175 patients. The company intends to perform further clinical trials in 2018 to obtain approval for expanded labeling. The company's device has also been cleared by the U.S. Food and Drug Administration in 2016, though it is currently not covered under any insurance program. Motus is currently not profitable.
In February 2017 the company completed a $30 million private placement, led by New York-headquartered hedge fund Perceptive Advisors LLC. Other investors included Orchestra Medical Ventures, New York-based private equity firm Ascent Biomedical Ventures, stock holding company Jacobs Investment Company, capital investment firm GJG Life Sciences LLC, and healthcare-focused investment firm Pura Vida Investments LLC.