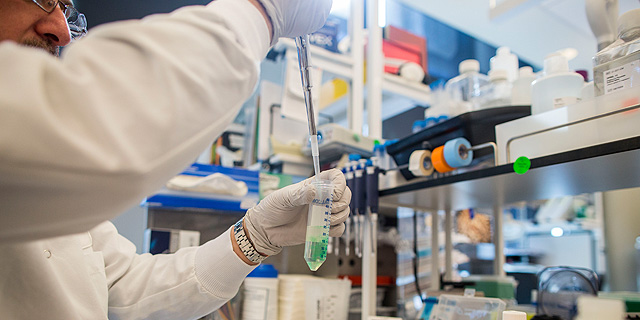 Censa Pharmaceuticals Signs Joint Development Agreement with Biotech Company Retrophin
Censa, a company developing treatments for orphan metabolic diseases, is a portfolio company of Israel-based Arkin Bio Ventures
Lilach Baumer
|
17:21 07.01.2018
Censa Pharmaceuticals, a Boston-based company developing treatments for orphan metabolic diseases, announced Thursday a joint development agreement for Censa's lead product with Retrophin Inc., a biopharmaceutical company specializing in rare diseases.
For daily updates, subscribe to our newsletter by clicking here.
As part of the agreement, Retrophin is making an upfront payment of $10 million to Censa. Retrophin will also pay certain milestone payments and have the option to acquire Censa for an overall sum of $65 million, pending clinical proof of concept of the product.
The funding will be used for the development of Censa's product specifically for an inherited disorder called phenylketonuria (PKU). In PKU, a gene defect causes an enzyme buildup in the body that over time leads to a wide range of cognitive symptoms, including delayed development, intellectual disability and psychiatric disorders, and physical symptoms such as poor bone strength, an abnormally small head and light coloration due to problems in melanin creation.
Censa intends to launch a phase 2 proof of concept study in PKU in mid-2018.