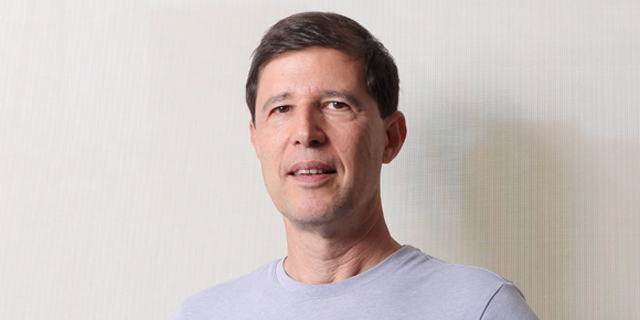 There Are Too Many Cybersecurity Companies, Says Venture Capitalist Yuval Shachar
The co-founder of Google CEO Eric Schmidt's VC firm says companies should think much bigger
Tofi Stoler
: 2018-01-08T13:53:26..
Israeli-born technology entrepreneur and venture capitalist Yuval Shachar, the co-founder of Innovation Endeavors, a venture capital firm owned by former Google CEO Eric Schmidt, thinks the cybersecurity market is heading towards consolidation. "There are too many companies with similar solutions to the same problems, each only offering a slight improvement," he said in an interview with
"30 Minutes or Less"
podcast by Microsoft Accelerator TLV, which aired on Calcalist Sunday.
For daily updates, subscribe to our newsletter by clicking here .
After serving as an advisor and investment partner at Innovation Endeavors since 2013, Mr. Shachar recently left the firm to join Tel Aviv-based cybersecurity startup-foundry, Team8 Labs Ltd. as a partner. In 2011 he also co-founded the New York and Israel-based Marker LLC investment fund, which completed a merger with Innovation Endeavors in August.
In order to come up with the right team to find the right solutions, "we want to focus on big problems, even if they are unsolvable, and make sure we truly understand what they are." Mr. Shchar added that Team8's methodology gives entrepreneurs access to tools and experts that are not normally available at those stages, allowing companies to think on a much bigger scale and create bigger plays than unsupported startups can.
The 30 Minutes or Less podcast, which launched in March, is hosted by Navot Volk, the managing director of Microsoft Accelerator TLV, and tech entrepreneur Aviv Frenkel. The two interview tech founders, investors, and other key members of the Israeli tech ecosystem.