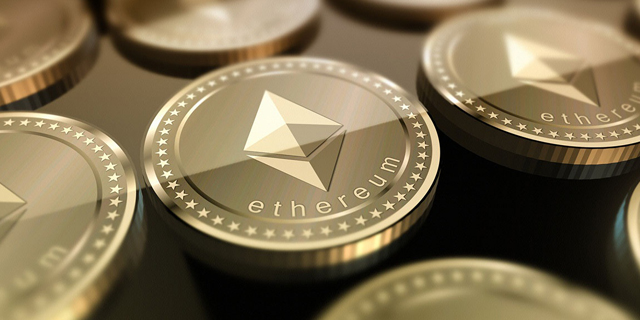 Opinion
Where I'm Investing in Blockchain
Uncertainties regarding regulation may discourage investors from backing blockchain companies. iAngels co-CEO shares blockchain investment insights
Shelly Hod Moyal
|
16:59 09.01.2018
There are many similarities between the emergence of blockchain and the early stages of the internet. The Internet caused a lot of hype early on, but its real impact on our lives didn't fully materialize until roughly 20 years had passed.
For daily updates, subscribe to our newsletter by clicking here.
Many people don't realize, but the blockchain doesn't fully work yet for real-world applications, as the nuts and bolts aren't fully in place. For example, real-world companies that process millions of transactions with millions of users can't currently run on the blockchain, as the technology is too slow and too costly. For example, Ethereum can process 15 transactions per second whereas Visa processes 45,000.
This does not mean people should sit on their hands and wait for blockchain technology to mature. There are smart ways to invest in this still budding technology. Here is where investors should direct their attention in 2018.
Two words: blockchain infrastructure. With blockchain technology needing to pick up the pace, any technologies that enable the blockchain to be faster and more scalable are appealing. We have invested in several protocols that have built their own blockchain, Cardano and Neo for example, as well as networks, like Raiden, which enhance the performance of existing blockchains. Since each business comes with its own security, speed, and privacy requirements, we believe businesses will go on to adopt several blockchains for different uses. Technologies enabling blockchains to connect with each other, such as Aion and Icon, will play a key role in the future of the industry.
All eyes on China. There is a lot of uncertainty around the regulation, but if we look historically at how China dealt with the emergence of the internet and social media, it's more likely that China will cooperate with local blockchain networks in order to take part in the economic opportunity they bring. Instead of outright banning blockchain, the likely scenario would be that China would compel the industry to comply with regulations, just as Chinese companies Baidu, Alibaba and Tencent have done. Given the size of the Chinese economy and the scale of the opportunity with companies like Alibaba, and Tencent—the most valuable internet company in the world—there is a lot of upside potential in China. We have made several investments in this theme, specifically in Chinese counterparts to some of the more established western blockchain platforms, such as Neo, Wanchain, and IOT Chain.
Tokenization is the theme. Tokenization of assets, equity, limited partner interests and other securities will be a very interesting theme in the coming years. In the long term, the majority of tokens are likely to disappear, leaving a select few that will be used for most blockchain applications. Like in the fiat money world, only a handful of strong currencies prevail. However, tokenization as a means to distribute a stake in a venture will gain popularity whether it be equity or LP interests. This will be applicable to any kind of venture. As blockchain technology develops, people will no longer want to lock up their funds in any given investment, as it will be possible to create liquidity throughout the lifecycle of the company, partnership, or network. Liquidity providers will include regulated exchanges like Quoine and Tzero for security-like tokens. We are already seeing innovators in this space. Recently, VC backed Kairos created a token distribution which includes both security and utility tokens and Spice VC is creating a platform allowing venture capital and private equity firms to create tokenized funds.
Blockchain-based business model. While we believe it is still relatively early to focus on the applications of blockchain, we are making select investments in businesses that have decided to transition to a blockchain-based model, and have pre-existing customers and revenues. Our investments so far in this space include Kin, Props, and Bread. These companies are unique because they are lead by entrepreneurs with business experience and assets they've built over the years, giving them a real shot at generating initial adoption of blockchain applications. Social networks, sharing economies, and mainstream access to blockchain assets are some of the applications that make a lot of sense for blockchain technologies.
Invest in the marketplace. In an economy with many networks and tokens, marketplaces that allow people to access, use, and convert token value are crucial. Any blockchain application will ultimately need to integrate exchange functionality in order to allow people to gain value. This is why we have invested in several exchanges, such as Binance, QASH, 0x, and Kyber.
Turning insight into action, I believe that the best approach to investing in the industry—with all the uncertainties around regulation and application—is to build a diversified portfolio of infrastructure companies with a heavy weighting towards tokens that are positioned to be winners can withstand volatility and market corrections.
Shelly Hod Moyal is the founding partner and co-CEO of iAngels, a Tel Aviv-based venture capital and private equity firm.