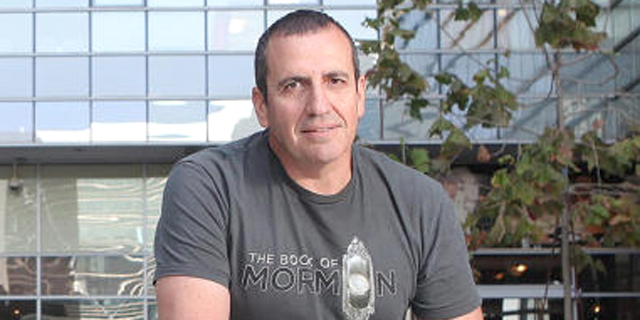 Following Shareholder Castigation, Mellanox to Cut 100 U.S. Jobs
On Monday, Mellanox's largest shareholder Starboard urged the company to reduce research and development costs
Dror Reich and Lilach baumer
|
11:33 10.01.2018
On Tuesday, Nasdaq-listed Mellanox Technologies Ltd. announced it will discontinue its 1550nm silicon photonics development activities, effective immediately. The termination is expected to see some 100 jobs cut in the U.S. Mellanox currently employs around 2,900 people, most of them in Israel, the company said.
For daily updates, subscribe to our newsletter by clicking here.
The announcement comes a day after Mellanox's largest shareholder, New York-based activist investor Starboard Value LP, sent a letter to the company's board, calling the company to reduce its expenses by cutting research and development costs.
Established in 1999, Israel-based Mellanox is a supplier of electronic components that facilitate data transfer between servers and storage devices. The company is traded at a market capitalization of $3.35 billion, up over 30% since Starboard acquired a 10.7% stake in the company in November.
Starboard, which manages around $6 billion in assets, has a reputation as an activist investor that purchases stock mainly in tech companies, with the objective of bringing on major changes in the company's strategy and operations. Immediately after its November purchase, a senior executive at Starboard spoke with Calcalist on condition of anonymity, saying that while Mellanox has a strong product and technology portfolio, its operating expenses hurt the company's margins.
"As in all of our investments, we are seeking to bring a positive change at the company," he said, adding that if the company's management and board are not willing to work with Starboard, the firm might move to change the composition of the board.
In its Monday letter, Starboard criticized the targets Mellanox outlined for 2018 in its December financial reports, voicing skepticism about the company's ability to attain the goals specified. Furthermore, the letter said, Mellanox's announced plans do not address the magnitude of its problems, which mainly relate to what Starboard sees as excessive spending in both research and development and selling, general and administrative expenses.
On Tuesday, Mellanox said the company began its review of the silicon photonics business in May 2017 and decided to cut it since the unit proved less accretive than hoped. The company said that while the cuts are not expected to have an impact on the revenues of the fiscal year 2018, they are projected to result in non-GAAP operating expense savings of $26 million to $28 million for the year. However, Mellanox also estimates that the cost-cutting actions will result in an estimated aggregate charge of $21 million to $24 million.