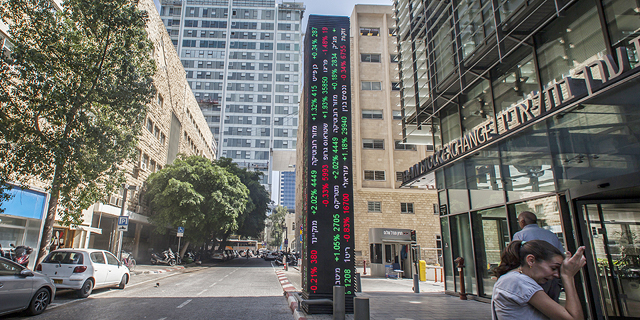 Digital Marketing Company Matomy Wants to Raise $25 million in Convertible Bonds
On Tuesday, Matomy announced it appointed a new CEO. The company has shed 28% of its workforce over the last 12 months, according to LinkedIn data
Dror Reich
|
18:42 10.01.2018
Digital marketing company Matomy Media Group Ltd. filed a prospectus to the Tel Aviv Stock Exchange on Wednesday, announcing a plan to raise $25 million in convertible bonds.
For daily updates, subscribe to our newsletter by clicking here.
Listed on the London Stock Exchange and on the Tel Aviv Stock Exchange Matomy Media is trading with a market capitalization of $94.6 million (£70 million and NIS 320 million). Established in 2007 and headquartered in Tel Aviv with seven additional global offices, Matomy offers customized and data-driven advertising services across mobile, video, domain, and email. The company's clients include American Express, AT&T, and HSBC. Matomy reported gross profit of $56.9 million for 2016, compared to $62.3 in 2015.
On Tuesday, Matomy announced it appointed Liam Galin as CEO. Mr. Galin succeeds Sagi Niri, who was appointed CEO in April after serving as Matomy's chief financial officer since 2009 and chief operating officer since 2015. Matomy has shed 28% of its workforce over the last 12 months, according to LinkedIn data.
In a December 15 filing to the London Stock Exchange, Matomy first announced it was considering fundraising by way of issuing NIS-denominated convertible bonds on the Tel-Aviv Stock Exchange.
The company intends to use the funds to increase its stake in subsidiary Team Internet AG to 90%, ahead of gaining a 100% control of the company in September 2018, Matomy said in its prospectus. The company currently owns an 80% stake in Team Internet, which was responsible for 37% of Matomy's revenues in the first half of 2017. Matomy reported $141 million in revenues in the first half of 2017, up 13% from the same period in 2016.
Munich-based Team Internet is a web search advertising company. Matomy first invested in Team Internet in 2012, and in 2014 it acquired 50% of its shares for $27 million, becoming the controlling shareholder. In early 2017, Matomy purchased an additional 10% of Team Internet for $10.5 million. In December, Matomy announced it will increase its stake in Team Internet to 100%, buying out partner Rainmaker Investments GmbH's 20% stake for €18.2 million.