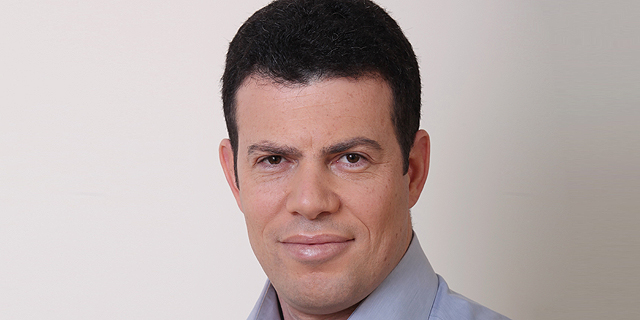 Senior Israeli PayPal Executive Steps Down
Tomer Barel announces that he is leaving the company in a post on LinkedIn
Meir Orbach
|
12:08 15.01.2018
Tomer Barel, the Israeli-born executive vice president at PayPal Holdings, Inc., is leaving the company, he announced Sunday in a post on LinkedIn.
For daily updates, subscribe to our newsletter by clicking here.
"It has been an incredible journey, from the early days of the small recently-acquired Fraud Sciences team in Tel Aviv, 'til recent years serving on PayPal's senior leadership team at a time of phenomenal growth and success, and leading a deep transformation effort within the Enterprise Service team," he wrote. "I am grateful and privileged to have worked with such a capable and committed group of people."
Mr. Barel joined PayPal in 2009, where he managed the integration of Israel-based startup Fraud Sciences into the multinational company. Mr. Barel also led the development of new fraud-detection technologies. Since 2012, he has held several senior roles managing risk at PayPal, reaching the position of executive vice president in 2017. He finishes his tenure at the company as the head of the enterprise services, leading teams focused on financial, credit and fraud risk management. This role includes being in charge of more than 20 teams and 8,000 employees around the world.
Mr. Barel previously managed PayPal's operations in Israel, which consists of 230 employees. The company built up research and development in the country through two major acquisitions. The 2008 acquisition of Fraud Sciences helped PayPal establish an office in Tel Aviv for developing risk management technologies as well as for designing upgrades of the companies' mobile apps. Then, in 2015, PayPal acquired CyActive, a predictive cybersecurity startup based in Beer Sheva in Israel's southern Negev region.