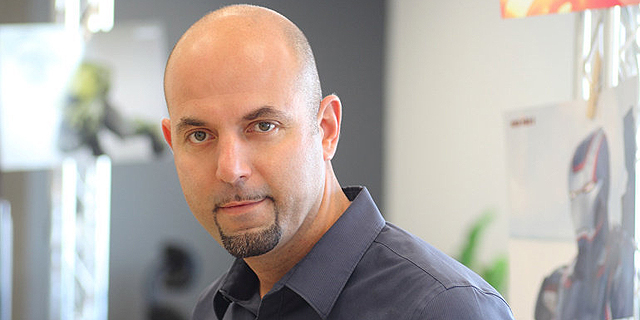 Binge-Watching Again? This Startup Monitors Your TV Habits
Tel Aviv-based video-on-demand startup Vonetize shifts towards addressable TV, a myriad of new technologies allowing advertisers to target TV viewers with individualized ads
Aviv Guter and Tofi Stoler
|
16:45 15.01.2018
For years, online advertising has been taking a bite out of commercial television networks' and broadcasters' main source of revenue. Where TV commercials aim at a wide common denominator of viewers, web companies such as Google, Youtube, and Facebook offer customization, user data analysis, making them more attractive to advertisers seeking to reach specific audience segments.
For daily updates, subscribe to our newsletter by clicking here .
In an attempt to make TV ads more attractive to advertisers, broadcasters and on-demand content services in the U.S., Brazil, and Mexico, are looking to Addressable TV, a collection of new technologies meant to accurately match commercials and audiences.
Tel Aviv-based over the top (OTT) premium content company Vonetize PLC recently acquired video advertising startup Takoomi Ltd. and is planning to hop on the Addressable TV wagon and expand its business into customizable targeted ads based on anonymously collected user data. In a statement released by the company in December, Vonetize co-founder and CEO Noam Josephidis said that "Big Data is the new name of the game in the media domain as it provides information about viewers' preferences and content consumption habits, and generates new, untapped value for advertisers of the kind and scope that never existed in the traditional TV broadcasting platforms."
What Addressable TV means is that two people living in the same city and watching the same show at the same time may be exposed to completely different commercials based on their personal viewing history, location, gender and other personal data. "If we are both watching the same show and getting the same cheese commercial, but I happen to be vegan, or the same tampon commercial but I happen to be a man, it means the ads are effectively wasted on me," Mr. Josephidis said in a phone interview with Calcalist Monday.
Founded in 2011, Vonetize focused, until recently, on providing OTT premium content by Disney, Warner Brothers, 20th Century Fox, and other content makers. Vonetize's SmartVOD service is currently available in Israel, Latin America, and Africa, and will soon be available in Russia, Mr. Josephidis said. According to him, some 8 million Samsung and LG smart TV users worldwide are currently using Vonetize services.
Vonetize's system already uses big data to recommend paid content to users at a specific moment in time. "There's no point in sending you a notification about a new available movie if you are currently driving and cannot watch it," Mr. Josephidis said. "We would send it to you when our data shows you to be home, in front of the screen."
Mr. Josephidis said that Vonetize is expanding its services to include addressable TV ads in order to tap into the non-premium content market, "bringing what Youtube has been doing for years to the big home screen". According to him, surveys in the U.S. consistently show that users prefer to watch commercials than pay for subscriptions or purchase or rent content, and since over 90% of users opt for free content, maximizing advertising profits is vital. The more relevant the commercial the more willing the viewers are to "pay" for the content with the time they spend watching ads because they get added value, he said. According to him, it is a "win-win-win situation."
Vonetize is not the first Israeli-linked company to recognize Addressable TV's potential—In 2016, video marketing company Innovid announced a collaboration with Modi Media, the advanced television unit of investment management firm GroupM, to measure and evaluate ad campaigns aimed at OTT viewers In November, Innovid announced it bought real-time data intelligence company Taykey, Inc.