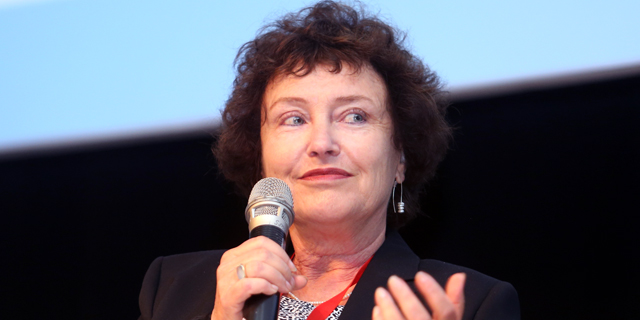 Bank of Israel Buys $400 Million to Stabilize Appreciating Shekel
The Israeli shekel has been appreciating against the U.S. dollar in 2017, reaching a seven-year high on Friday
Adrian Filut, Shahar Ilan, and Amarelle Wenkert
|
11:23 17.01.2018
Israel's central bank is hoarding U.S. dollars in attempt to slow down the appreciation of Israel's currency, the shekel, against the dollar, which on Friday reached a seven-year high. On Tuesday, the Bank of Israel bought over $400 million. Following the action, the dollar appreciated by 0.7% and was traded for NIS 3.43 by the end of Tuesday. The euro also appreciated 0.6% against the shekel, and was traded at NIS 4.19.
For daily updates, subscribe to our newsletter by clicking here.
On Friday, the shekel reached a seven-year high against the U.S. dollar, which was traded at NIS 3.4. The value of the shekel had gone up in 2017 against most currencies traded in the country, according to a report by Israel's government Central Bureau of Statistics published earlier this month.
In 2017, the shekel's value went up 6.7% against the dollar and 4.6% compared to the euro. The shekel also appreciated by 12.3% against the British pound, 10.2% against the yen, 6.7% against the Jordanian dinar, 6.6% against the Swiss franc, and 4.5% against the Canadian dollar.
According to the Manufacturers Association of Israel, an organization representing all of Israel's industry sectors, the strengthening of the shekel against the dollar cost Israeli exporters $2.3 billion in revenue in 2017. The strong shekel is weighing particularly heavily on Israel's technology industry, considered the main growth engine of the Israeli economy.
Earlier this week, the Israel Growth Forum told Calcalist that several of Israel's leading tech companies—among them Wix.com, IronSource Ltd., and Taboola.com Ltd.—said they will lobby the Israeli Ministry of Finance and the Bank of Israel to act to minimize the damages the strong shekel has caused the tech industry.
The Israel Growth Forum, established in 2015 and chaired by Wix President and chief operating officer Nir Zohar, is a group aggregating over 150 Israeli tech companies that wish to continue their growth in Israel, without relocating or making an exit. The forum includes companies such as Gett Inc., CyberArk Software Ltd., Outbrain Inc., Playtika Ltd., Fiverr Int. Ltd., MyHeritage Ltd., and SimiliarWeb Ltd. Their combined export is valued at several billion dollars.
In an interview with Calcalist earlier this week, Mr. Zohar compared the effects the shekel's appreciation over the dollar in 2017 had on Wix's expenses to the cost of recruiting 160 new employees.
The Israel Growth Forum said they will present their case at an emergency discussion to be held Wednesday at the Israeli parliamentary finance committee.