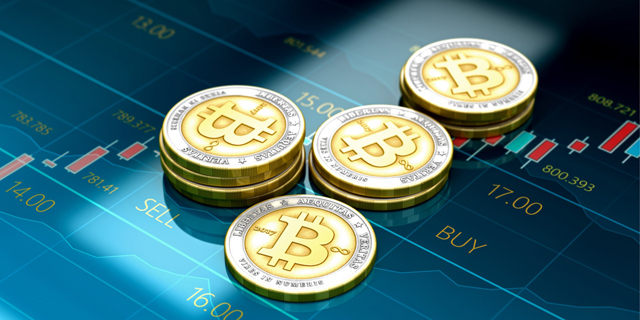 One Person Drove Bitcoin from $150 to $1,000, Study Finds
Bitcoin price hike in 2013 can be tied to suspicious trades by one specific user, say researchers who analyzed leaked data from a now-defunct exchange
Hagar Ravet
|
09:35 19.01.2018
A single bitcoin trader managed to cause the price of the virtual coin to increase from $150 to more than $1,000 over two months in 2013 by conducting a series of fraudulent transactions, according to a new study published by the Journal of Monetary Economics earlier this month.
For daily updates, subscribe to our newsletter by clicking here.
Entitled "Price Manipulation in the Bitcoin Ecosystem," the paper analyzes data from the Mt. Gox bitcoin exchange, which accounted for 70% of all bitcoin trades before going bankrupt in 2014. During the exchange's collapse, someone leaked data on 18 million transactions.
The studies' authors, JT Hamrick and Tyler Moore of The University of Tulsa, and Neil Gandal and Tali Oberman of the Tel Aviv University, analyzed the leaked data and identified suspicious activity associated with two specific users.
In these suspicious transactions, two users, one known as Willy and another as Markus, fraudulently acquired 600,000 bitcoins valued at $188 million, according to the paper. These transactions were logged by the exchanged but the users did not actually own the tokens.
"The publicly reported trading volume at Mt. Gox included 161 fraudulent transactions, thereby signaling to the market that heavy trading activity was taking place," the authors wrote. "...even if the fraudulent activity is set aside, average trading volume on all 163 major exchanges trading bitcoins and (dollars) was much higher on days the bots were active."
The trading price of bitcoin rose by 4% on average on days when suspicious trades took place, while other days saw a slight decline in the price. These daily increases drove bitcoin to over $1,000. Today, the virtual coin is traded at more than at $11,000 though the price has been been marked by volatility.
The authors warned that the steep rise in the value of cryptocurrencies that took place in 2013 "was likely driven by fraudulent trades," noting similarities in the way bitcoin rates shot up in 2017. "While we do not know what has driven the recent spike in bitcoin's value we cannot rule out fraud," they noted.
"Given the recent meteoric rise in bitcoin to levels beyond the peak 2013 (and the huge increase in the prices of other cryptocurrencies), it is important for the exchanges to ensure that there is not fraudulent trading," the authors wrote in their conclusion. "The potential for manipulation has grown despite the increase in total market capitalization because there has been a very large increase in the number of cryptocurrencies."
They called on the cryptocurrency community to self-regulate the market and advised governments to consider taking action.
"Since the Bitcoin ecosystem is currently unregulated, 'self-policing' by the key players and organizations is essential," the authors wrote. "Further, as the Bitcoin ecosystem becomes more integrated into international finance and payment systems, regulators may want to reassess the policies that leave the ecosystem unregulated and take an active oversight role."