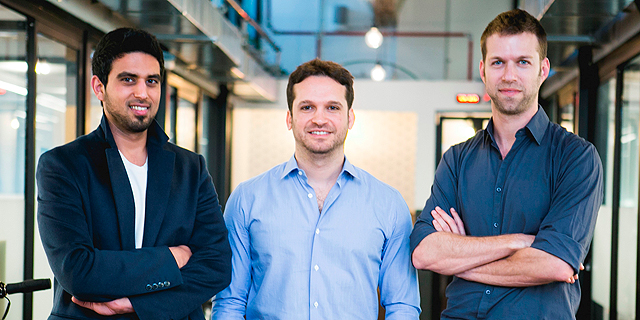 Startup that Tricks Facial Recognition Algorithms Raises $4 Million
By manipulating photos, D-ID cripples surveillance systems that hunt for facial features
Hagar Ravet
|
14:09 22.01.2018
Tel Aviv-headquartered anti-face recognition startup D-ID has raised $4 million in a seed round led by Israel-based venture capital firm Pitango Venture Capital, the company announced Monday.
For daily updates, subscribe to our newsletter by clicking here.
Founded in 2017, D-ID develops image processing tools that alter photos in a way that is not detectable by the human eye, but that prevents facial recognition algorithms from identifying the facial features of people in the modified photo. "This interrupts the link between the real life of people and the information available about them on the internet," CEO Gil Perry explained. Part of the team is responsible for attacking the technology, in preparation for future hackers.
California-based seed accelerator Y Combinator, Silicon Valley-based venture capital firm Foundation Capital, San Jose, California-based Fenox Venture Capital, and Tel Aviv-based Maverick Ventures Israel also participated.
D-ID was founded by Mr. Perry, by chief operating officer Sella Blondheim, and by chief technology officer Eliran Kuta. Messrs. Perry and Blondheim are both veterans of the Israeli Special Forces, and Mr. Kuta is a veteran of Unit 8200, the Israeli military's equivalent of the NSA. The company is an alumnus of both Y Combinator and EISP 8200, an Israel-based accelerator managed by 8200 veterans. The company employs 13 people in offices in Israel and in Palo Alto, California.
D-ID already has pilots underway worth over $1 million, in preparation for the EU General Data Protection Regulation (GDPR) that will take effect May 2018, Mr. Perry said. "The entities that use (facial recognition) technology are those most aware of how dangerous it is," Mr. Perry said, adding that due to the strategic issues involved, the company thoroughly deliberates potential clients, which can be countries, social networks or companies, before signing with them.
D-ID also wants to make sure the technology stays under their control, and have turned away clients before for that reason. "We are the first with this technology, and we have a competitive advantage," Mr. Perry said. "We choose our customers carefully so that the information isn't out there."
The company intends to expand to the U.S, European and Japanese market. "Once the ramifications are better known, we intend to offer private consumers a product as well," Mr. Perry said. "Our vision is that in the future, we will be the defensive standard for all photos, and also for videos."