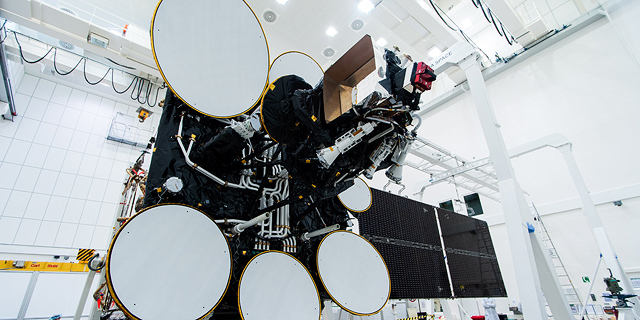 CTech's Daily Israeli Tech News Roundup
Economic growth is doomed in a post-Moore's Law world, says chipmaking veteran. SpaceX 2016 launchpad explosion destroyed Israel's satellite Industry, says Israeli Lawmaker
Economic growth is doomed in a post-Moore's Law world, says grandmaster of chipmaking Dov Frohman. All signs indicate that the pace of chip miniaturization is slowing, and Dov Frohman, a towering veteran of the semiconductor industry who worked alongside Gordon Moore, Robert Noyce and Andy Grove, believes the implications are dire. "The leveling off of Moore's Law will lead to a significant slowdown in economic growth, in addition to climate change, depletion of energy resources, population growth, widening gaps between the rich and the poor, increase in global debt, environmental problems and a fast pace of change," Mr. Frohman said in an interview with Calcalist. Referring to Israel's economy, the Intel veteran predicts that with the slowdown in semiconductor development, the "Startup Nation" bubble will burst.
Read more
Read more
Tel Aviv University launches new miniature satellites construction center. The satellites, dubbed CubeSats are made up of 4 Inch cubes equipped with micro cameras, sensors and antennas, compiled for a specific scientific mission.
Read more
Israel's big crypto winners have a hard time cashing out. The country's banking laws and tax regime impose red tape, hindering crypto-to-shekel conversion.
Read more
Online gig marketplace Fiverr acquires freelancers' back-office services startup "And Co". As part of the acquisitions, And Co's services will become available for free to freelancers working through Fiverr's marketplace. Read more
Geothermal energy company Ormat acquires U.S. Geothermal for $110 million. U.S. Geothermal currently operates three renewable energy projects in the U.S. and is developing additional projects in the U.S., and Guatemala.
Read more
Israeli weapon maker Elbit wins $150 million deal with the Australian Department of Defence. Elbit will provide through-life support (TLS) for the Australian military's battle management system command and control (BMS C2) over a five-year period.
Read more