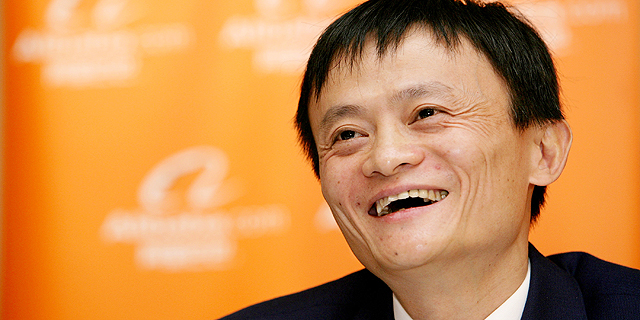 CTech's Weekly Israeli Tech News Roundup
World's largest brewer buys Tel Aviv-based beer analytics startup WeissBeerger. Alibaba backs Israeli auto machine vision startup Nexar
World's largest brewer Anheuser-Busch InBev buys Tel Aviv-based beer analytics startup. WeissBeerger, founded in 2012, developed an app that collects beer and soft-drink consumption data, providing real-time analytics to brewers and bar owners. Two people familiar with the deal who spoke to Calcalist on condition of anonymity estimated the deal at tens of millions of dollars. Read more
Alibaba backs Israeli auto machine vision startup Nexar. Nexar raised $30 million from Alibaba and Nationwide Mutual Insurance. Nexar develops auto machine vision and data-based anti-collision technologies. The company has collected more than 100 million miles of user-generated data through its free dashcam app, launched in 2016. Read more
Primary Data burned through nearly $100 million, pivoting from software, to hardware, to software. Within a few more months data storage company Primary Data could have had a market ready product, and a few more clients added to its one big paying customer. But after pivoting from a software-based business model, to hardware, to software again, it was already running on fumes. Since it was founded in 2013, it burned through nearly $100 million, with no significant market traction to show for it. Over the holidays the company, founded by two veteran entrepreneurs with a $2 billion IPO under their belts, let go all remaining employees in the U.S. and in Israel. Read more
Economic growth is doomed in a post-Moore's Law world, says grandmaster of chipmaking Dov Frohman. All signs indicate that the pace of chip miniaturization is slowing, and Dov Frohman, a towering veteran of the semiconductor industry who worked alongside Gordon Moore, Robert Noyce and Andy Grove, believes the implications are dire. "The leveling off of Moore's Law will lead to a significant slowdown in economic growth, in addition to climate change, depletion of energy resources, population growth, widening gaps between the rich and the poor, increase in global debt, environmental problems and a fast pace of change," Mr. Frohman said in an interview with Calcalist. Referring to Israel's economy, the Intel veteran predicts that with the slowdown in semiconductor development, the "Startup Nation" bubble will burst. Read more
There's a new crypto marketplace that lets you "buy" celebrities. The next big blockchain game is here, and it's called CryptoCelebrities. Users spent a million dollars in ether to own their own tokenized versions of celebrities within 24 hours of the game's launch. Read more
SpaceX 2016 launchpad explosion destroyed Israel's satellite Industry, says Israeli Lawmaker. Two years ago an Israeli-made communication satellite was destroyed when a SpaceX rocket exploded during launch. On Wednesday, Israeli lawmaker Yoav Kisch said in an Israeli parliament committee the country has raised only half the finances needed to build a new satellite.
Read more
Israel's big crypto winners have a hard time cashing out. The country's banking laws and tax regime impose red tape, hindering crypto-to-shekel conversion.
Read more
Supercharged by Softbank, Cybereason plans aggressive ramp up for 2018. The cybersecurity company has special relations with its investor Softbank, CEO Lior Div said. In 2018, it plans to nearly double the number of employees to better serve new clients and look into new domains including autonomous vehicles, blockchain and the Internet of Things.
Read more