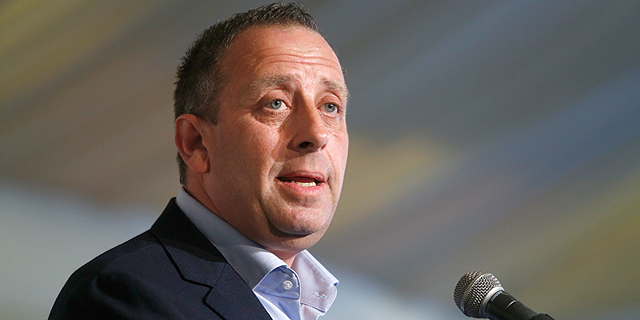 Intel's Israeli Exports Up 9% in 2017
The chipmaker's exports from Israel totaled $3.6 billion in 2017, up from $3.3 billion in 2016
Meir Orbach
|
13:00 29.01.2018
Intel exported goods and services valued at $3.6 billion from Israel in 2017, up from $3.3 billion the year before, according to the 2017 annual summary report of Intel's operations in Israel, published by the chipmaker on Monday. In the past decade, Intel Israel had exported goods and services valued at $50 billion.
For daily updates, subscribe to our newsletter by clicking here.
The Santa Clara, California-headquartered multinational chipmaker established its presence in Israel in 1974. The company now employs a local team of 11,000 people in a production facility in Kiryat Gat, a city in the south of Israel, and in three research and development centers. In addition, Intel's local team now counts the 1,000 employees of Mobileye, bought by Intel in August for $15.3 billion.
"2017 was an exceptional year, in which Intel bought Mobileye, turning Israel into Intel's global center for autonomous cars," Yaniv Garty, CEO of Intel's operations in Israel, said in a statement Monday. Mr. Garty added that 2017 saw the launch of the Israel-made 8th generation Intel Core, and the opening of a new AI research center and a cyber center in the country.
Intel's investments and acquisitions in Israel are valued at $35 billion, according to the report. In the past decade, Intel has purchased goods and services from Israeli providers estimated at $10 billion.
Intel has recently published its fourth-quarter global report, showing a 4% growth in revenue from the same period of 2016. Intel predicts $64-$66 billion in annual revenues for 2018.