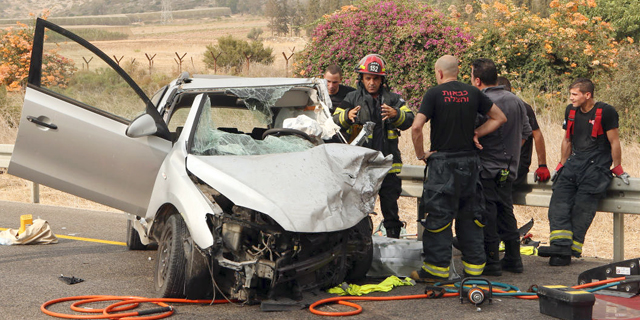 CTech's Daily Israeli Tech News Roundup
New AI software developed by Israeli researchers predicts where the next car accident will occur. Jerusalem-based equity crowdfunding firm OurCrowd says it is on track to top $1 billion in assets managed in 2018
New AI software developed by Israeli researchers predicts where the next car accident will occur. Israel's police force will soon be battling the country's mounting road collision problem with a new weapon—an artificial intelligence-based crash prediction software developed by a team of researchers from Israel's Bar-Ilan University. Read More
Read more
SoftBank's Vision Fund may be smothering young startups with money. SoftBank needs to write huge checks in order to spend its mega-fund, which often results in 'crowning' a relatively young startup as a winner writes venture capitalist Amit Karp.
Read more
Amdocs to acquire premium content provider Vubiquity for $224 million. Nasdaq-listed billing company Amdocs has entered into a definitive agreement to acquire premium content service Vubiquity for $224 million in cash, the company announced Tuesday. The deal is expected to close by the second quarter of the fiscal year 2018.
Read more
Check Point cites weak dollar as cause for lower than expected earnings per share. The Tel Aviv-based firewall pioneer published its fourth quarter and full year financial reports Wednesday, saying falling dollar rates affected its earnings per share, despite beating analysts' expectations.
Read more