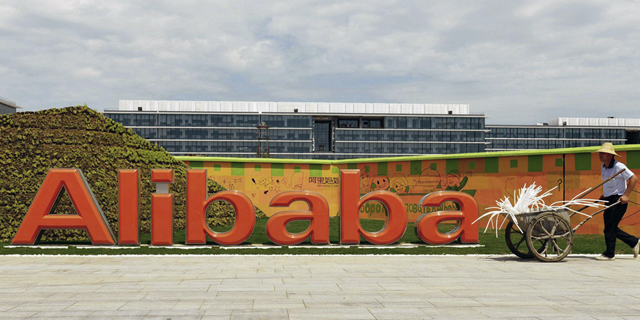 CTech's Daily Israeli Tech News Roundup
Alibaba partners with Israeli startup to supply a cloud database in China. Black Cube, of Weinstein affair infamy, moves into larger, fancier headquarters.
Alibaba partners with Israeli startup to supply a cloud database in China. As part of the partnership, Alibaba will market SQream's database to its cloud customers in China. Alibaba has also agreed to invest up to $20 million in the Israeli startup. Alibaba chairman Jack Ma plans a May visit to Israel.
Read more
Read more
Hackers are phishing for crypto investors' money. Higher cybersecurity standards in the cryptocurrency field will require companies to tighten up their cyber defenses, say two tech lawyers.
Read more
In stark contrast to past statements, bitcoin company says no steps taken to list in Toronto. After the Israeli regulator moved to bar cryptocurrency-oriented companies from the Tel Aviv Stock Exchange, Blockchain Holdings' CEO Roy Sebag announced the company has received preliminary approval for listing on Toronto and Nasdaq. In a Tuesday filing to the Tel Aviv Stock Exchange, the company stated it "did not submit any registration statements" to the Canadian stock exchange. Read more
Bacteria or virus? Automated blood tests startup MeMed wins department of defense grant. Established in 2009 and headquartered in northern Israeli town Tirat Carmel, MeMed develops and markets an automated blood testing device that can diagnose whether an infection is bacterial or viral based on the presence of specific proteins in the blood. The company, which employs 40 people in Haifa, states its first generation devices can provide highly accurate answers within minutes to hours, compared to traditional tests that can take days.
Read more
Merck Group inaugurates Jerusalem innovation lab. The new lab is located at Merck subsidiary Qlight Nanotech, acquired by the pharmaceutical company in 2015, which develops semiconductor nano-crystal products for the display and lighting industry. Read more
Mobile payments startup backed by supermodel Bar Refaeli braces for illiquidity. The company reported cash flow problems in court filings requesting a stay of proceedings order. Read more