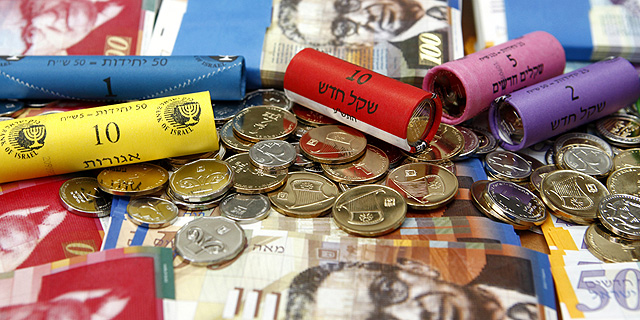 CTech's Daily Israeli Tech News Roundup
Israeli Prime Minister Says Government Should Avoid Moves to Shore Up Dollar. Generic drugmaker Teva says profit will continue to drop in 2018.
Israeli Prime Minister said government should avoid moves to shore up dollar, in a closed-door meeting with tech leaders on Wednesday. In January, the shekel reached a 7-year high, trading at NIS 3.4 per dollar, as opposed to NIS 3.8 in the beginning of 2017. Read more
Generic drugmaker Teva says profit will continue to drop in 2018. Israel's Teva reported a $17-billion goodwill impairment citing the decline of the U.S. generic market. Read more
Israel lowers tax on international venture capital funds. International venture capital funds with local offices in Israel will now be able to pay lower income taxes in the country. According to a decision published by the Israel Tax Authority Wednesday, such funds can now pay an expense-based income tax on capital gains, instead of a fixed rate of 10%-15%. Read more
Israeli officials say Saudi Arabia will allow flights to Israel to pass through its airspace. According to a Reuters report, a Saudi official denied the country has issued the required permits, but Israeli sources claim that covert U.S. diplomatic involvement helped secure the required permits. The direct line will start operating as early as March the Israeli officials said. Read more
Researchers Steal Data from an offline computer in a Faraday cage. A new technique that beats information security measures like air gaps and metal-lined Faraday cages was demonstrated by Israeli cyber researchers who named their project Odini after the escape artist Harry Houdini. Read more
Industrial cybersecurity startup Aperio raises $4.5 million. Aperio develops a software that protects SCADA controllers from cyber attacks. Investors include Portugal's power utility Energias de Portugal (EDP), and Boston-based cybersecurity venture fund Data Point Capital. EDP's investment comes after a successful deployment of the software at its power plants. Read more
Founder offloaded $540 million worth of Check Point stock in 2017. The past year has seen Check Point's chairman Marius Nacht's sell 2.9% of the company's stock. A co-founder of the firewall pioneer, in 2016 Mr. Nacht founded a life sciences venture fund called aMoon. Read more
FIMI Opportunity Funds acquires U.S. electronics company Aitech for $30 million. Aitech develops and manufactures commercial and military embedded computing solutions. It lists Boeing and Lockheed Martin as customers.
Read more
Nasdaq-listed insurance software company Sapiens acquires Pennsylvania-based company. Adaptik develops a digital product suite for property and casualties (P&C) insurance carriers in the U.S. Sapiens previously acquired two U.S.-based insurance technology firms to expand its business in the U.S. and Canada. Read more