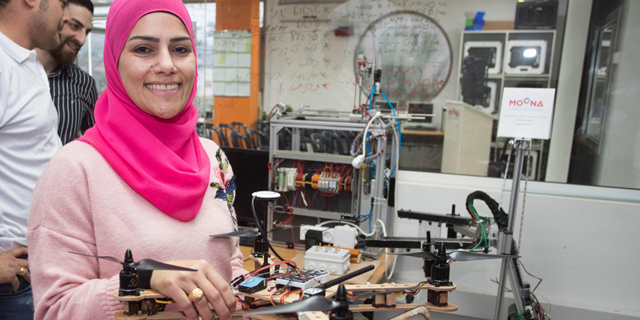 CTech's Daily Israeli Tech News Roundup
Apple partners with Arab-Jewish tech incubator on AR lab. At the midst of a talent crunch, Israel has an untapped source of engineers
Apple partners with Arab-Jewish tech incubator on AR lab. The partnership is Apple's first philanthropic activity in Israel, where it has its second largest research and development activity outside the U.S. Apple started operating on-ground in Israel in 2011 and after buying several homegrown tech companies now has around 900 employees in the country. Read more
Read more
General manager of Dell EMC's Israel research and development centers steps down. Prior to joining the company, Orna Berry was the first woman appointed as the head of Israel's government innovation investment arm.
Read more
Cyber deception company Cymmetria hires Lloyd's of London executive Marcus Alldrick. In his previous position, Mr. Alldrick was head of digital risk and compliance at Lloyd's. Cymmetria's software enables clients to hack back into the computer of a cyber attacker, take control and even wipe an attacker's hard drive clean.
Read more
Mexichem completes the acquisition of an 80% stake in drip-irrigation company Netafim. The deal values Netafim at $1.895 billion. Established in 1965 in Israel, a country suffering prolonged water scarcity, Netafim is the largest drip-irrigation manufacturer in the world. The company has 17 manufacturing plants and almost 30 subsidiaries in Israel and abroad, and employs around 4,500 people.
Read more