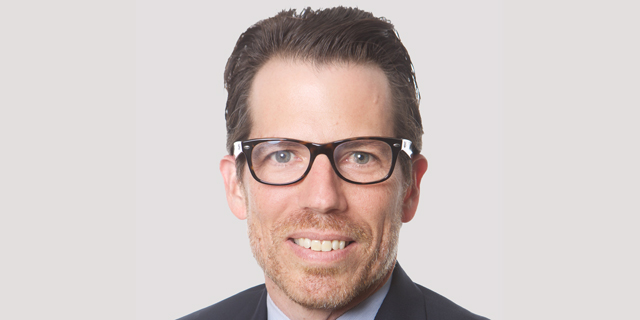 Exclusive
With New CEO, Plastics Company Plans Online Marketing Push
On Monday, Israel-based plastics company announced the appointment of Alejandro Pena as CEO
Golan Hazani
|
11:49 13.02.2018
On Monday, privately-held Keter Plastic Ltd., an Israel-based manufacturer of resin-based household products, announced the appointment of Alejandro Pena as CEO, as part of transiting the company's management to the U.S. In 2016, London-based private equity house BC Partners acquired an 80% stake in the company for $1.7 billion. Mr. Pena's appointment is part of the company's plan to focus on the U.S. market, where it expects to see the most growth, and a plan to generate more online sales, the company's outgoing CEO Jonathan Koldony said in an interview with Calcalist Monday.
For daily updates, subscribe to our newsletter by clicking here.
Mr. Pena joined the company in January 2017 as manager of its North American business.
Founded in 1948 in Jaffa, Israel, as a family workshop, Keter is one of the world's leading plastic manufacturers. In 2017, Keter reported revenues of around $1.2 billion according to Mr. Kolodny.
In Israel, the company is one of the most recognized household brands, its name being synonymous with single-part plastic furniture. The company operates over twenty manufacturing plants and employs some 4,500 people, around 2,000 of them in Israel. The company's research and development and innovation activities and the company's financial operations will remain in Israel, despite the focus shift to the U.S., the company said in its Monday announcement. The company expects to see around 60% of its growth in 2018 in the U.S., and looks to expand its operations in the U.S. through acquisitions, Mr. Kolodny said. Mr. Kolodny was appointed as the CEO of the company after BC Partners acquired the Israeli plastics manufactured, previously owned by the company's founding family. and will replace Jonathan Kolodny, who was appointed to the role in 2016. Under BC Partners and Mr. Kolodny, Keter made two significant acquisitions in 2017. The company paid several hundred million euros for ABM Italia, a manufacturer of resin storage systems, and bought U.K.-based gardening supplies company Stewart Plastics Ltd. for an undisclosed sum. The private equity firm has turned Keter "into one of the industries 'consolidators'," Mr. Kolodny said. While he will be leaving the company as CEO, he will remain with Keter as a board member. Under its new CEO Keter is planning an online marketing push, Mr. Kolodny said. Before joining Keter, Mr. Pena was president of consumer solutions at U.S. Newell Brands, a marketer of household brands like the Sharpie and the Mr. Coffee brewer. Keter recently also opened a new factory in New Mexico. Mr. Kolodny explained the new factory is intended to give Keter a foothold near the West Coast, as most of the company's U.S. facilities are located on the East Coast. The company mostly manufactures storage products in the U.S.